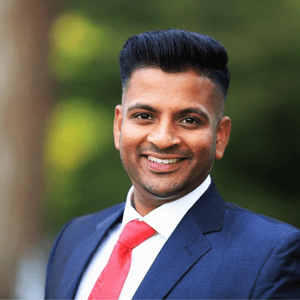 Arjun Puvaneswaran
Realtor®
About Arjun Puvaneswaran
Arjun was raised in Sri Lanka with his four siblings. His aspirations were to one day become a Business Leader and never in a million years did he think he would stumble into the real estate industry.
Today, Arjun, has become an established and trustworthy real estate agent. Arjun was introduced into the real estate industry 12 years ago as an investor and is now set to help people throughout the Lower Mainland and the Fraser Valley to achieve their real estate goals.
Arjun was taught at a young age that if you want something in life, you have to work for it. So, that is what he did. Arjun is an expert in finding your dream home or selling your home with complete professionalism, honesty, and integrity. Arjun believes in working on his marketing, sales, and negotiation skills daily to serve his clients at his best.
Arjun lives in Surrey with his wife and son. In his free time, he enjoys Going fishing, playing with son, reading, and soccer. Arjun aims to provide the highest level of service to his clients.