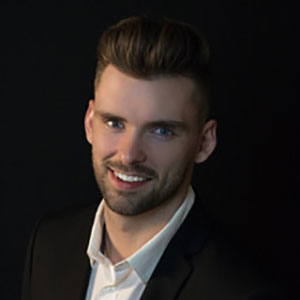 Austin Adam
Realtor®
About Austin Adam
Austin spent his formative years in Langley, British Columbia, where he pursued an affluent career playing junior and college level hockey. After completing his formal education in Economics at Simon Fraser University, Austin pursued his passion for Real Estate. His desire to provide an exceptional customer experience, while sustaining an honest approach with his clients, has allowed him to quickly establish a name for himself within the financial/real estate industries. Austin believes that maintaining complete transparency and honesty with his clients is the best way to ensure that they make the most sound and informed decisions.
Having grown up in the Fraser Valley, Austin understands the importance of putting down roots in a community that is both inclusive and diverse. It is with this innate understanding that Austin strives to be an advocate for his clients as they pursue the task of purchasing and selling their home. Austin takes great care in understanding his client's needs, while using his knowledge of the industry to help guide them through the task of reaching their investment goals.
Austin brings with him the vast amount of knowledge that is needed to best serve his clients. His compassion for those around him, along with his ability to easily connect with diverse groups of people has served him greatly. These qualities, going hand-in-hand with his hard- working nature and his mastery of negotiation, allows Austin to balance both the desires of his clients and the industry standards for property investments.
In his spare time, Austin enjoys playing golf, exploring the many different areas of the Lower Mainland, and spending quality time with friends and family. He is confident in his ability to help those that seek his expertise and is positive that he will generate the best outcome for his clients' property investments.