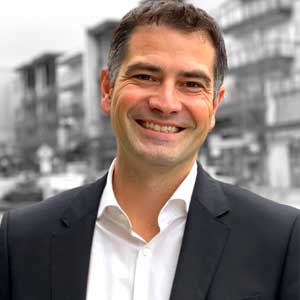 Brad Richert PREC
PREC, Realtor®
About Brad Richert PREC
As the son of a house builder, Brad grew up on the move, from one home to another throughout the Fraser Valley, but considers his true childhood home to be both Cloverdale and historic Fort Langley.
Real estate has always truly been a family business. Not only did he grow up on the construction site with his dad, his mom was also an interior designer, landscaper and REALTOR. Another generation back, his grandmother was a managing broker with Block Bros Realty and later married Henry Block, co-founder of one of the largest real estate firms in Canada throughout the 1960's and 1970's.
Brad completed his Bachelor of Arts in Philosophy and Religious Studies from the University of Alberta in 2007, shortly after marrying his wife Kristina in 2005. Then a father of 2, and nostalgic for his childhood home, Brad returned to Langley in 2010 to dedicate himself to principled & strategic real estate services with a commitment to provide premium service to all clientele.
After 5 years in the business, Brad obtained his Associate Brokers license, continuing his life philosophy of "never stop learning". The foundation of his business is a commitment to professional and personal ethics and fulfilling the legacy of service that was established over the past three generations. Brad has achieved multiple sales awards, including being among the top 10% (2016-2020) and 1% (2017) of Fraser Valley REALTORS.
Brad took the next step in his career by joining Sotheby's International Realty Canada in late 2019, following the grand opening of the distinguished brand's first Fraser Valley office in White Rock. After years of travelling the continent, he recognized the value that Sotheby's International Realty brings to his clients, providing an experience of exceptional luxury services to all.
Brad currently lives in the Langley neighbourhood of Willoughby with his wife, 3 daughters and 1 son. Beyond real estate, his passions are all things soccer, urban design, sustainable development and his advocacy for mental health.