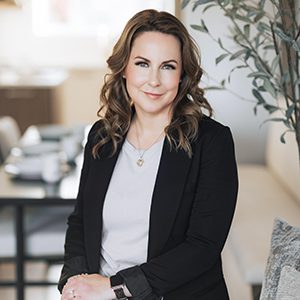 Erin Carter
Realtor®
About Erin Carter
These days, buying or selling real estate may seem overwhelming, but it doesn't have to be!  That's where I come in.  Guided by my core values of kindness, empathy, knowledge, and advocacy, my purpose as a Realtor, simply put, is to help and serve others as a trusted advocate.
My goal is to create a calm, comfortable, and relatable space to communicate openly, providing you with all the information and guidance you need to make a great real estate move, and to have an even better experience along the way.
It's not just a tagline; my 'Real Estate for Real Life' approach means I meet you wherever you are in your real estate journey.  I enjoy taking care of all the details, and I try to bring a little levity – fun, and humor – into otherwise stressful situations.
I'm originally from Oakville, Ontario, and that's where I started my real estate career in 2014.  A couple of years later, I later followed my heart out to beautiful Langley BC.  I married my best friend, Scott, and we live in Walnut Grove with our dog Cali – we think it's a great place to start a family, and are expecting our first child this summer!