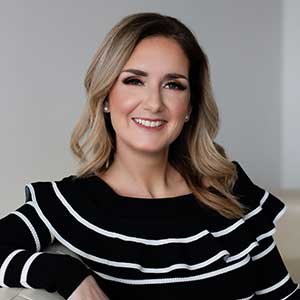 Karyn Scott
Realtor®, Realtor® Team
About Karyn Scott
David Smith Homes Team
Since moving from Northern Ireland in 2006, Karyn has fallen in love with British Columbia. Karyn has lived in the Fraser Valley for over a decade and she enjoys all the outdoor activities the Valley has to offer; she's particularly fond of the Eastern Valley, living in Chilliwack.
Prior to obtaining her real estate licence, Karyn worked for five years in the real estate industry as a conveyancer and as a real estate assistant. She also previously held a property manager's license, causing the team to call her a 'Real Estate Swiss Army Knife'. Her professional background also includes working in the banking and insurance industries.
Anyone who has worked with Karyn will tell you that besides her expertise and deep understanding of the real estate market, Karyn always makes her client's needs her top priority and works tirelessly on their behalf. Karyn truly goes beyond the call of duty to insure that every one of the team's clients get exactly what they are looking for when it comes to real estate.
Now with the David Smith Homes Group, Karyn combines a licensed administrative team role with her continued love of serving as a Realtor, expect to hear plenty from Karyn through your real estate journey with the team, whether it be to setup a showing, draft an offer, or show a property.
In her spare time, Karyn is usually walking/running along the Vedder River Rotary Trail and exploring all that the Valley has to offer. Karyn is truly passionate about being a positive and influential member of our community and excited about the continued growth and prosperity of the place she calls home.