Congratulations to our very own Rod Boss for winning the Wilf Rutherford Trophy
.
For best children's appeal magic performance at an annual public show.
This competition is to encourage growth in the fields of children's events, family picnics and birthday party style magic.
.
.
About Rod Boss
.
Phone: 604.730.1311
Email: RodBoss@RoyalLePage.ca
Website: bossrealestate.ca
Facebook: https://www.facebook.com/RodBossMagicRealtor/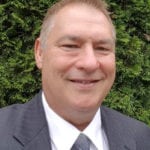 Since 1990, Rod has been thrilling audiences around the world performing Comedy Magic in more than 14 countries on three continents.
In 2012 Rod found another calling, working with people to accomplish their Real Estate dreams. "Putting your needs first" is Rods approach to Real Estate. He really is The Magic Man of Real Estate.
WAY TO GO ROD!
.