It's March, which means it's once again Spring Break for most families across the Fraser Valley. Unfortunately, COVID has spoiled the fun and has made it only that much harder for parents to make plans outside of the house for their kids.
Well, fear no more, we have created a list to help inspire a few COVID safe spring break experiences.
**The events listed are intended for residents to participate in with their household or bubble due the current travel restrictions in place by the Provincial Health Officer. *
Fort Langley National Historic Site
Where: Langley | Cost: Free
Website: https://www.pc.gc.ca/en/lhn-nhs/bc/langley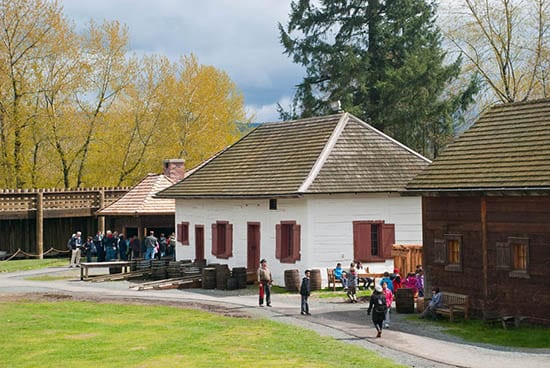 Explore the fort, check out a blacksmithing demo, pan for gold and be sure to check out the children's Play Area. Cap it off with a visit to the charming town of Fort Langley to visit the train stroll by the water or pick up a fancy ice cream. Free admission for kids and youth up to 17 years of age.
Visit the Farm!
Location: Fraser Valley | Cost: Varies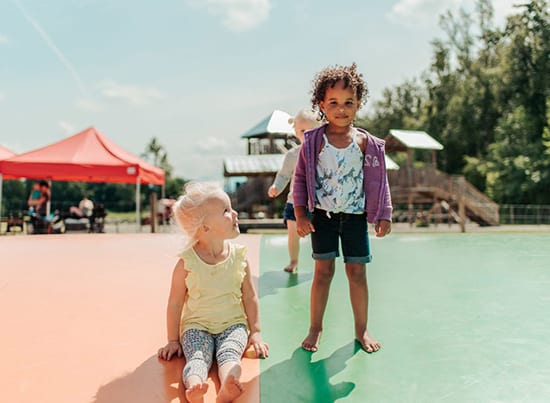 Nothing says Spring quite like getting up close and personal with baby chicks, goats and ducklings.
Maan Farms
Aldor Acres
Campbell's Gold Honey Farm & Meadery
Campbell Valley Park
Where: Langley | Cost: Free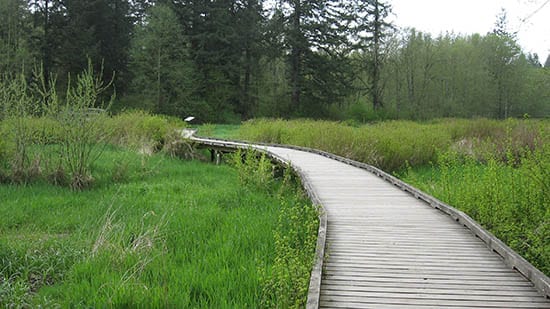 The Campbell Valley Regional Park in Langley is a large park located amongst farm land and with a sprawling network of trails for walking, horseback riding, and exploring. The park is also home to the Campbell Valley Downs Equestrian Centre and the historic Langley Speedway. Birdwatching, picnicking, and dog walking are also popular in the park as the easy terrain is perfect for families.
Mill Lake Park
Where: Abbotsford | Cost: Free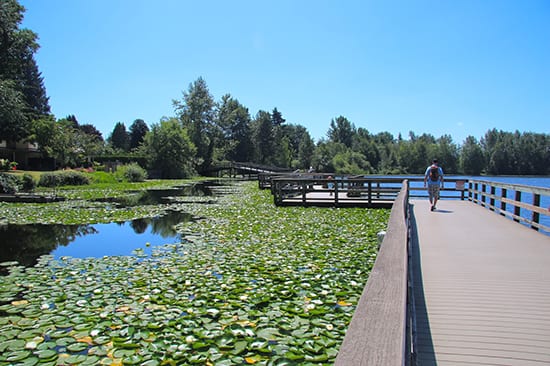 Mill Lake Park surrounds Mill Lake and offers different activities for people of all ages. A 2.1 km trail loops around the lake and makes for a great walk, run or cycle. The route is mostly flat and paved, and therefore both family-friendly and accessible.
Eco Dairy
Where: Abbotsford | Cost: $10
Website: http://ecodairy.ca/

A wonderful opportunity to get your kids out to see a different side of farm life. In partnership with Science World, this dairy offers up close and personal dairy experiences. It is a one-of-a-kind demonstration farm where visitors can get to know everything about where their food comes from. A guided tour through the dairy barn and robot room gets you going, and you can round that out with time in the Discovery Center. Of course, that is not all, and children can enjoy getting to know other farm animals in the Animal Exhibit outside.
Canadian Museum of Flight
Where: Langley Airport | Cost: $25/ family
Website: http://www.canadianflight.org/
** Open Wed.-Sun. by pre-booked time slots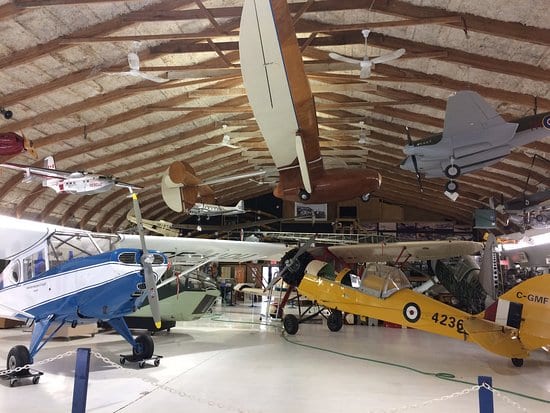 Found at the Langley airport, this museum's aim is to "bring British Columbia's Aviation past into the future." There are some great events they put on throughout the year, like a family day event, Girls can Fly and a Kids carnival in the fall. What a great place to get indoors and learn about our aviation history and see some pretty cool aircraft!
Clayburn Village
Where: Abbotsford | Cost: Free
Website: https://www.clayburnvillage.com/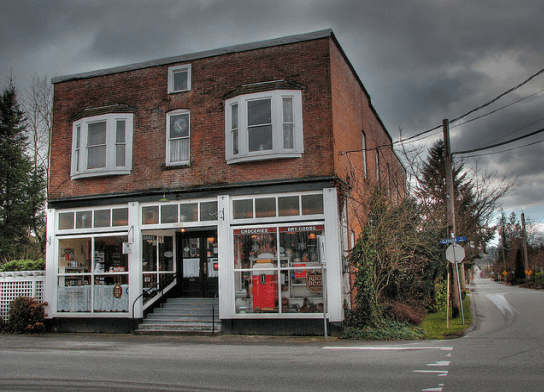 This is a fun filled day out for the family. The kids can learn about the history of this little village as you take a self-guided walking tour through the remains of this once thriving town. Houses and other buildings have been lovingly renovated, and children will enjoy a visit to the Village Store, which operates as a confectionary and tea house. Visit on a Saturday afternoon during the summer to be able to enter the interesting museum located in the basement of the schoolhouse.
Discovery Trail
Where: Abbotsford | Cost: Free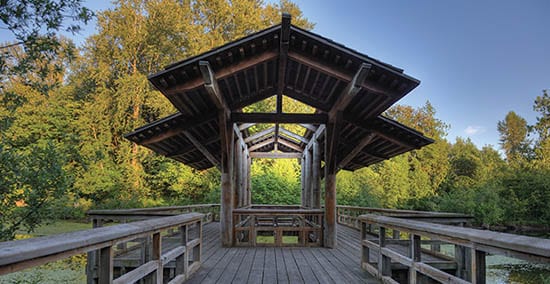 Rather than a destination, Discovery Trail is an experience that every outdoor loving child will enjoy. Connecting the east and west sides of Abbotsford, this trail leads you through forests, ponds, creeks, lush meadows, and is perfect for hiking, biking, or rollerblading. There is plenty of interpretive signage to make sure you know where you are and what you are looking at, as well as public bathrooms and picnic sites.
The Clay Cottage
Where: Abbotsford | Cost: $10 and up
Website: http://www.theclaycottage.ca/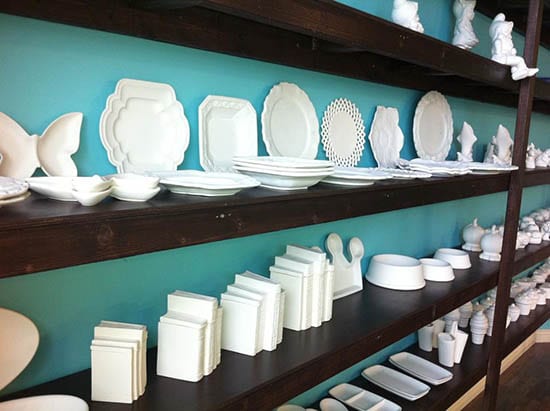 Bring out the artistic side of your child when visiting this awesome do-it-yourself ceramic studio. Kids can choose from more than 100 different pieces of ceramics, which they can paint and decorate as they want. They supply all the paints and brushes so the only thing you need to bring is your kids and their imaginations. Prices start at $10.00 per piece, so this can be a very affordable outing.
Candy Shack & Balloons
Where: Mission | Cost: Varies
Website: http://www.theclaycottage.ca/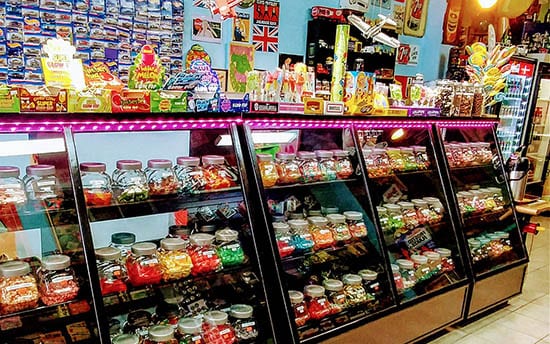 If your kids like sugar then this is the place to go. Candy Shack & Balloons is a locally owned Mission staple downtown. Not only do they stock all your favourite varieties to fit your cravings now that you're an adult, you can also find all of the candy you grew up with as a kid! To top it off, they have ice cream, pop, a slushy puppy machine, and walls filled with cool merchandise that is all for sale.