Fraser Valley real estate market weakens as sales and prices continue to edge downward
SURREY, BC — Property sales and new listings in the Fraser Valley fell again in October as consumers continued to put home buying and selling decisions on hold in the face of elevated interest rates.
The Fraser Valley Real Estate Board recorded 970 transactions on its Multiple Listing Service® (MLS®) in October, a drop of 12 per cent from the previous month and the fourth consecutive decrease since the 12-month high of 1,935 sales recorded in June.
At 2,535, new listings also fell again, decreasing by 11 per cent from September and by 28 per cent since peaking in May at 3,533.
"What we're seeing in the Fraser Valley and indeed across the province is the impact of sustained high interest rates on the overall market," said Narinder Bains, Chair of the Fraser Valley Real Estate Board. "This has been the case since the latter half of the year so far, and we anticipate the trend will continue until we start to see some downward movement in the policy rate."
Active listings in October were 6,580, up by less than 1 per cent over last month and up by 17 per cent over October 2022. The sales-to-active listings ratio was 15 per cent, creating balanced conditions in the overall market, with detached houses dipping into buyers' market territory at 12 per cent. The market is considered balanced when the ratio is between 12 per cent and 20 per cent.
"As the market continues to adjust to the new rate realities, pricing and financing strategies become critical," said FVREB CEO, Baldev Gill. "A knowledgeable professional REALTOR®, armed with the latest comparative market data and neighbourhood insights, can be the key to determining optimal market timing."
Overall benchmark prices continued to slide for the third month in a row, losing 1.4 per cent compared to September. See below for price changes by housing category.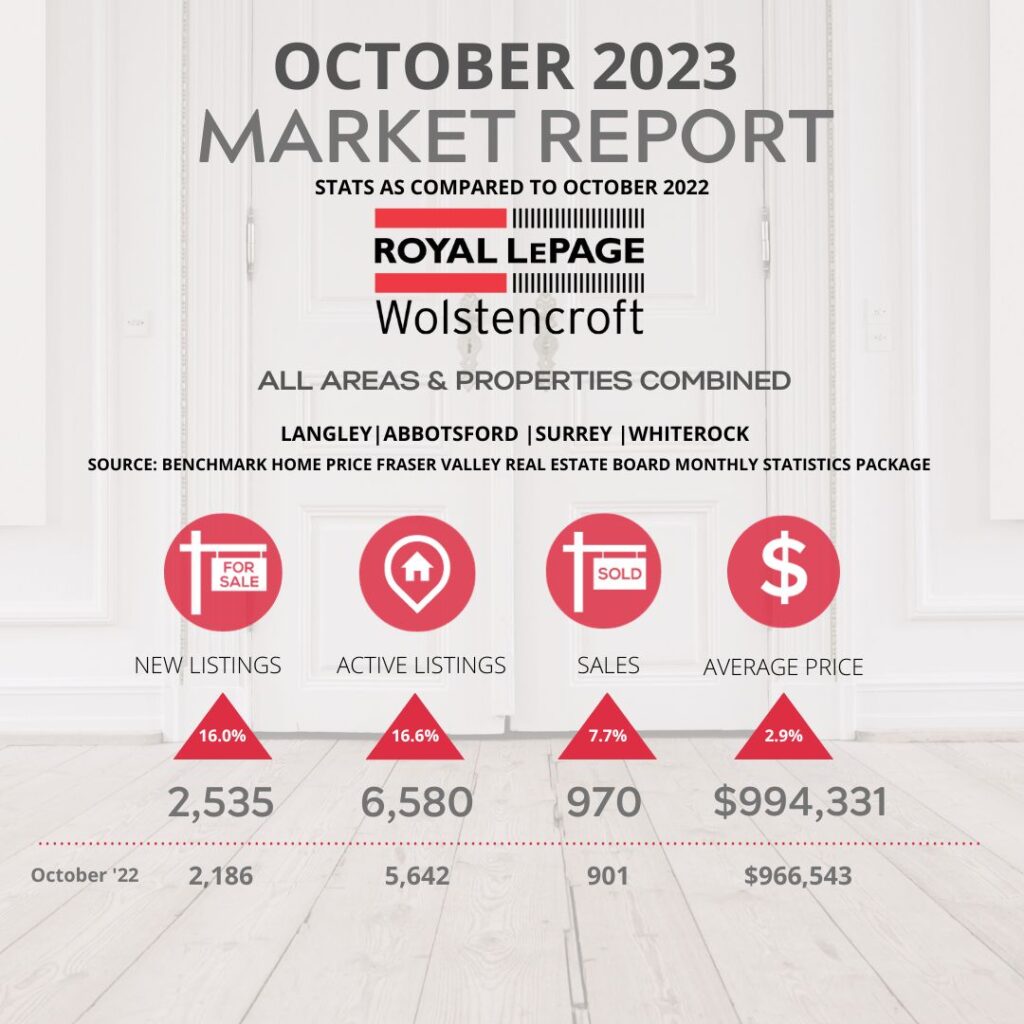 Courtesy of the FVREB