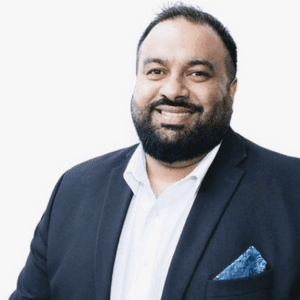 Aman Nagra, PREC
PREC, Realtor®
About Aman Nagra – Personal Real Estate Corporation 
After completing a Diploma in Chemical Sciences from BCIT Aman began to work as a chemist and quickly realized that life behind a bench was not for him. Using this education, Aman quickly moved into a customer service role within the organization and continued to work hard to eventually move into a Sr. Business Development position handling large accounts throughout BC and the Yukon. By working his way through the different levels in the organization, Aman understood the importance of going the extra mile to achieve the desired end result.
Aman's experience and training has allowed him to understand the importance of providing prompt, honest, and trustworthy client service to ensure that each transaction is memorable. Alongside his full-time position, he also had a passion for construction and real estate, after his first construction project in 2000 Aman soon became a licensed REALTOR®.
After many years Aman decided to take the leap and became a full-time agent and he has not looked back since. Aman's passion for real estate and the strive to assist his clients in achieving their real estate goals keeps him dedicated and extremely motivated. Aman aspires to work with his clients to ultimately meet their expectations and achieve their end goals, whether they are selling, buying or investing. Aman understands the pressure and uncertainty that his clients may feel when making such an immense and impactful decision, his goal is to ensure that he is able to help them purchase or sell their property while maximizing their return on investment with the least amount of stress.
What drives Aman to do what he does is his family. Outside of work, he is a hockey dad. You can find his wife and him racing between rinks to get his two daughters to practices and games. When Aman is not at the rink you can find him with his family out and about taking in all Metro Vancouver has to offer. His family is his why and the reason for his motivation and his passion.