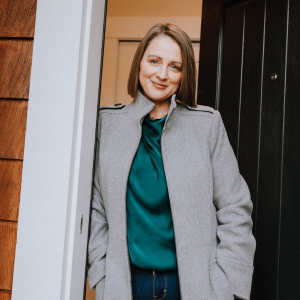 Angela Evennett PREC
PREC, Realtor®
About Angela Evennett
I was born and raised just outside of Liverpool in England and when I was 4, my family moved to Ontario where we lived for two years.
We moved back to the UK when I was 6, but I always had a desire to move back to Canada. At the age of 20, I took a job as a nanny in Tsawwassen, and thus began my life in Canada in 1993.
I moved into the medical field and worked in Langley Hospital until the birth of my first son, in 2001. I had 2 more boys and was happy to be a stay-at-home mum.
In 2008, I got my Real Estate License and have enjoyed a thriving career since then.
I have been a single mum raising my 3 boys since 2009.
I've seen the crash of 2008 and the rise and peak of the market in 2015-2017, the slowdown of 2018, and the global and economic changes due to COVID-19. I served on the Board of Directors at the Fraser Valley Real Estate Board from 2021-2023 and currently sit on two Committees at the Board; the Fraser Valley Realtor's Charitable Foundation and on the Canadian Real Estate Association (CREA).
Coming into Real Estate in 2008 right when the market was on a downturn, gave me the tools necessary to be a good Realtor®. Work did not come easy back then, and I was a new Agent up against many other seasoned Realtors®. I had to find a way to stand out, make a name for myself, and build my business.
My business is built on authenticity, hard work, ethics and values, honesty, local knowledge and a desire to do well and exceed my client's expectations.