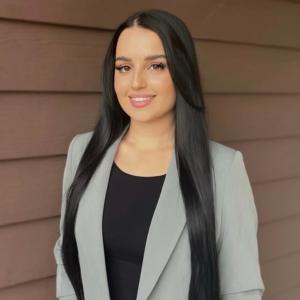 Carolina Youkhanna
Realtor®
About Carolina Youkhanna
Before embarking on her career in real estate, Carolina studied Criminology at SFU and worked in the customer service industry for over 5 years.
For Carolina, real estate is more than just a business – it's a way to help people achieve their dreams. She values taking the time to get to know each of her clients on a personal level to understand their unique needs and goals so she can provide tailored solutions that meet their requirements.
Whether her clients are first-time homebuyers, experienced investors, or sellers – Carolina is committed to helping them achieve their real estate goals. She's a skilled communicator, a sharp problem-solver, and a creative strategist who always goes the extra mile to get the job done. Her criminology background has proven to be an asset in real estate, as she has a keen eye for detail and a strong sense of ethics and responsibility. Carolina prioritizes her client's interests above all else and will strive hard to ensure that their experience is as seamless as possible throughout the process.