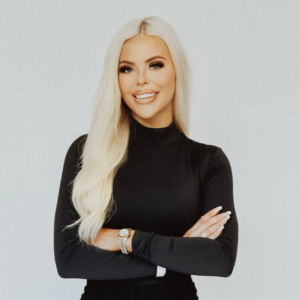 Chantelle Hasell
Realtor®
About Chantelle Hasell
Chantelle grew up in the small town of Hope, BC which has taught her many core values. Some of them being compassion, sincerity, dignity and determination. It also taught her a great appreciation for nature and the simplicity of life.
Chantelle has now been living in the city for the past 10 years to which her appreciation has grown day by day. Being so close to the hustle and bustle of things but yet still being able to see the mountains and visit the beautiful lakes of British Columbia is unmatched.
With 10 years of experience in the hospitality field and 5 years of legal administration work, Chantelle's communication and problem solving skills are advanced. She has always had a strong passion for helping people, which is why she chose to pursue a career in real estate. Chantelle truly believes home is where the heart is and that is why she will always ensure to go above and beyond for her clients.
If you are looking to buy, sell or invest, or simply have questions on where to get started feel free to reach out to Chantelle via email or telephone. She will always ensure to make time to help.