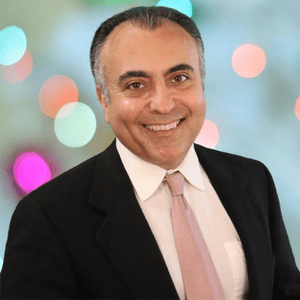 Farrokh Hadigheh
Realtor®
About Farrokh
Although the first bird gets the worm, the second mouse gets the cheese. Real estate transactions are the biggest and most stressful dealings in one's life. It is wise to have professional support.
Someone who has the legal duty to their clients of loyalty, acting in their best interest, full disclosure, avoiding conflict of interest, and confidentiality. I love helping people to achieve their goals regarding land and real estate, and this is how I came to love this profession:
I was born and raised in Shiraz, the city of poetry and art. And I think this influenced me to have a disposition towards art, humanity, and nature. I grew up wishing to be an architect to be able to
integrate engineering of spaces and human lives in an artistic way. But due to university admission rules in Iran, I ended up studying applied physics, which fulfilled just the engineering part of my dream job. After graduation and working for a few years, I went to Germany and studied architecture at Frankfurt University of applied sciences. I had the privilege of studying how to design and create spaces in which humans spend their lives. It is amazing to see and understand how our memories and social interactions are affected by building design. Sustainability and the emphasis on creating energy-saving and net-zero buildings were the basis for the building design education at this university. After graduation, I worked for a few years in an architectural office in Frankfurt.
In the next chapter of my life, I moved to Canada. During these years, I lived in multiple cities and communities, such as Agassiz, Chilliwack, New Westminster, and Surrey. Due to the difficulties of transferring credits that new immigrants usually face, I wasn't able to pursue my dream job.
I started working and volunteering in different professions to get enough experience to apply for jobs in my line of work, including construction jobs, such as roofing, framing, flooring, etc. This
allowed me to gain first-hand knowledge of the North American way of building homes and other structures.
Based on my Physics degree, I was admitted to SFU to study Education in Social Ecology, Environmental Diversity Module. I was granted a Bachelor of Education and I became a Math and Physics teacher in 2018. I've worked in different districts since then, and I'm currently teaching high school students in the Surrey district.
After a few years, I decided to get back in touch with my passion for building designs, homes, and their connection with people's lives through another lens. I became a real estate agent. I'm
very happy to be able to help people navigate through the legal "maze" of real estate transactions. This gives me the same level of satisfaction as an architect building a house.
My background in science and architecture, combined with my life experience in various countries on different continents speaking different languages, enables me to have a global understanding of the socioeconomics of real estate and living in small and large cities, particularly the Fraser Valley and the greater Vancouver area. I have a good eye for opportunities, difficulties, and issues regarding buildings and real estate in general. I offer professional work ethics, full loyalty, and my world experience.
When I'm not teaching or offering real estate services, I play guitar, go scuba diving, create visual art, spend time in nature with my family, watch movies, read…
It will be a pleasure to talk to you about any questions or suggestions you might have.