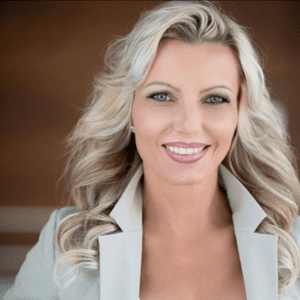 Nishka Manulik
Realtor®
About Nishka Manulik
Born in Poland and raised in Italy,  Nishka has spent the last 28 years living here in the Lower Mainland, where she calls home. Over the years she  witnessed the tremendous change and growth that has transformed the area into one of the world's  most sought-after destinations. After attending College with a focus in healthcare she grew a long career in the field of medicine but has always  had a passion for Real Estate. With kids growing up her dream to become a realtor become a reality. Her exceptional people skills, coupled with her expertise in both buying and selling residential properties has made her a reliable, neighborhood expert.
Whether you want a quaint vacation home in town or an exceptional luxury residence on the water, Nishka knows everything there is to know about locations, value, property types, pricing– Not to mention every possible attraction to entertain you and your family. She thoroughly loves her work, and enjoys the fantastic people she meets every day – many of whom become her neighbors and friends. "I have the best job in the world. It's like I'm in Vegas every day; you just never know what will happen when you go to work in the morning, and to me that's very exciting."
As your Realtor, Nishka will be an advocate for you. Whether you are buying or selling she will work tirelessly to promote your best interests. If you are selling, she will work with you to get you the fairest price in the least amount of time by using state of the art technology, team collaboration and superior marketing materials. If you are buying, she will work hard to provide you with the best information and market data to inform and assist you so you can be a well equipped buyer with the strongest possible negotiating position.
Nishka understands that buying and selling real estate can be stressful. As a full time Realtor, she will work hard to lower your stress level and make your experience as pleasurable as possible. She will accomplish this through constant communication, and by being accessible whenever you need her.
"I absolutely love helping people, buying or selling properties is not just a transaction to me, the relationships I build with my clients are long lasting, I believe the journey of buying or selling a home is just as important as the end result, I work tirelessly to ensure your experience is the best it can be!"