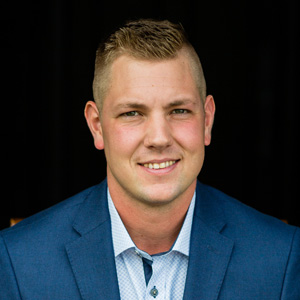 Ryan Leffers
Realtor®
About Ryan Leffers
Leffers and Rook | Real Estate Marketing Group
His whole life Ryan has always had a desire to learn. After getting his bachelor of science majoring in biology, he decided he wanted to find a career where he could work with people on a daily basis, helping them professionally, while building meaningful relationships in the process. He knows there is no limit to how much you can learn in the real estate world and will forever be striving to know all he can in his profession.
Ryan values honesty, integrity and hard work, both in himself and in others. He understands the specific needs of others and loves working with people to fulfill them. Ryan makes it his goal to not settle for "good enough" when it's possible to attain much more. He strives to show this not only in his work, but in how he lives everyday life.
When Ryan isn't working, he enjoys being active and involved in various sports. He also appreciates the outdoors and spending quality time with family and friends.