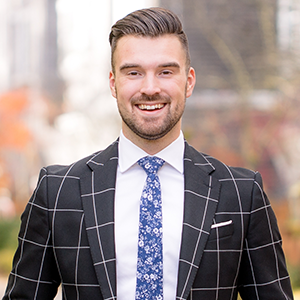 Tim Keis PREC
PREC, Realtor®
About Tim Keis PREC
Tim Keis is an award winning Langley-based acreage and residential Realtor. He is known as a committed and driven individual with a never ending smile. He exudes joy and genuinely loves people. His proven approach has consecutively helped his clients achieve top notch list to sale price ratios with low days on market. While Tim is devoted to building meaningful relationships, his ability to find creative ways to get people what they are looking for is what set's him apart.
Tim is what you might call a serial entrepreneur. He has owned three successful businesses over the years but has always had a love for real estate. Since his time at University studying Business and Communications Tim has been committed to developing his marketing know-how by taking continuing education courses that keep him ahead of the curve. Tim is known for his innovative video and social media techniques where he leverages his audience to promote his client's listings.
Tim loves numbers. A huge part of listing or purchasing a home is understanding where the market is, and more importantly, where it is likely to go. This gives Tim's clients a huge advantage. He uses his in-depth knowledge, experience, and tools to interpret data, price homes according to today's market value. (To see Tim's Fraser Valley Market Updates click here for his blog.)
Tim has a family background in agriculture and real estate investing as well as married into a family of developers. This is where his vast knowledge and experience in acreages, residential, and new construction stem from. Naturally, Tim's specialties are Acreages, Residential Resale and Development. 
In his spare time, you can find Tim spending time with his wife, flying airplanes, golfing, playing music, researching or working on cars, woodworking in his workshop, searching for the perfect real estate investment or spending time with family and friends.