Realtors Being Extraordinary!
The 5th Annual Gone Country ~ Here for the Cure~ Cancer Fundraiser
.
SAVE THE DATE – July 22 Doors Open at 2pm
Cloverdale Millennium Amphitheatre Park
17728 64 Ave, Surrey, BC
CLICK HERE FOR DIRECTIONS VIA GOOGLE MAPS
.
The Property Twins, Jamie & Chris Ruscheinski, are at it again with the popular country music fundraising concert of the summer.
GONE COUNTRY
.
For the fifth year in a row, Gone Country looks to be the Country concert of the year in Cloverdale BC.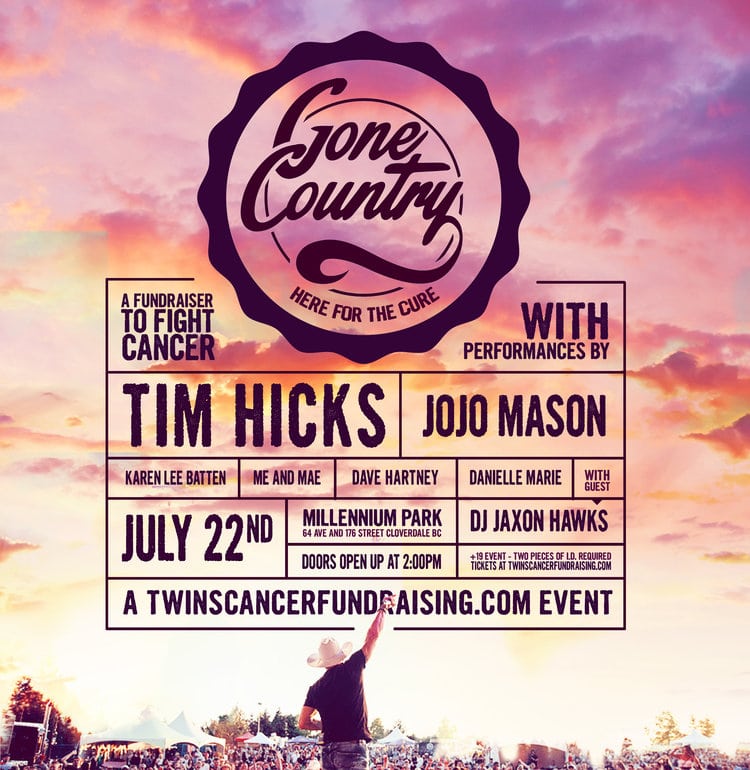 "The majority of the money raised will go to the BC Cancer Foundation, which works directly with the BC Cancer Agency" – Chris Ruscheinski
Following the success of previous years, Jamie and Chris help organize this event in an effort to raise money for cancer research.
The brothers started fundraising for the cancer fight after losing their mother to breast cancer and a close friend to cancer five years ago. This invoked a passion in the brothers to help other families affected by cancer.
This concert is one day only at the Millennium Park in Cloverdale on July 22 and has an amazing line up of fantastic country music artists: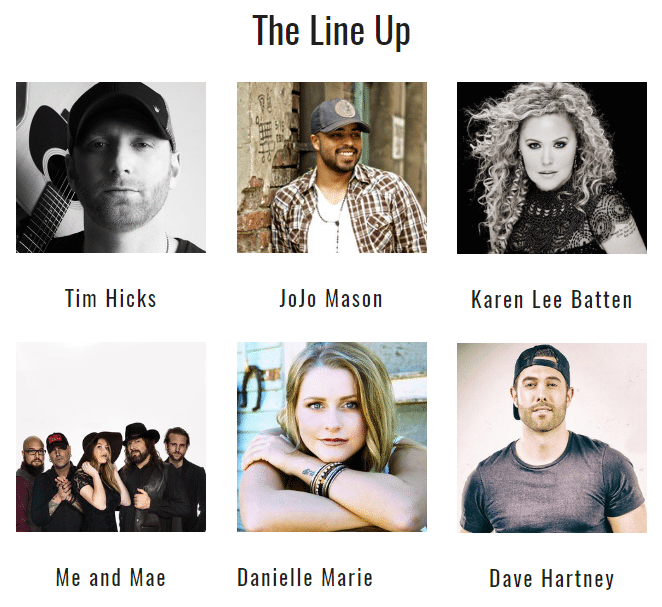 Tim Hicks

JoJo Manson

Karen Lee Batten

Me And Mae

Dave Hartney

Danielle Marie

DJ Jaxon Hawks
"This is one party that can't be missed! Please party responsibly and plan a safe ride home. Doors open at 2pm." – The Property Twins
Must be 19+ to enter, and bring 2 pieces of ID. Beverages available, and plenty of food options.
.
Please Visit The Official Website For More Information: twinscancerfundraising.com/gone-country/overview/
About The Property Twins
Jamie Ruscheinski PREC and Chris Ruscheinski are licensed brokers with Royal LePage Wolstencroft.
Recently, Chris has joined Jamie in Real Estate sales after five successful years in sales and marketing management with Red Bull Canada. Jamie has always worked in Customer Service, but had a passion for Real Estate Investment.
In 2012 he joined Prudential Power Play Realty where he quickly won the award for Rookie of the Year. By 2015 he had become the top realtor at that office. He has since switched offices to Royal Lepage Wolstencroft, and has been awarded into the Fraser Valley Real Estate Boards Medallion Club, an award given to the top ten percent of Realtors.
For obvious reasons, we are very excited to have officially partnered as this has always been our plan from the start. The Property "Twin" just doesn't have the same ring to it…
The Property Twins
Phone: 778-231-9571
Email: jamie@thepropertytwins.com
Website: www.thepropertytwins.com
Facebook: www.facebook.com/thepropertytwinsrealestate
Twitter: twitter.com/thetwinsfight
WAY TO GO JAMIE & CHRIS!
Message From Organizers:
Please remember that everyone at this event is an unpaid volunteer. They are doing this out of the goodness of their hearts. There are bound to be some hiccups but we will take care of them as quickly as possible. Please be patient and remember you are at a cancer fundraiser.