Royal LePage Wolstencroft Agent, David Smith along with White Cloud Productions, and Trading Post has "Monopolized" on a great idea of getting local Realtors to do what they do best, buy and sell real estate.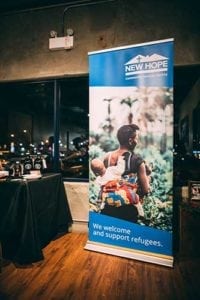 On December 14th at Trading Post Brewing in Langley B.C. David hosted what will surely be an annual event of cold refreshments, powerful negotiations for 3.75 square inches of prime property, and a "new hope" for refugees.
Local Realtors where invited by David to play in the first competitive Realtor Monopoly Tournament to support New Hope Community Services Society helping refugee claimants and immigrants through housing, employment, and community.
New Hope Community Services Society began assisting refugee claimants and new Canadian immigrants back in 2014 and it has always been their mission to see these people become productive members of Canadian society.
Each Realtor donated an entrance fee as well as the ability to buy Monopoly money with all proceeds going to New Hope.
"Realtor Monopoly was a hit! Everybody enjoyed themselves; kept the competition levels friendly (for the most part!); and we raised an encouraging amount for New Hope Community Services, who help refugees settle in our community. Everyone's already talking about next year – when Royal LePage Wolstencroft will come home with the trophy! Thanks to my amazing co-sponsors, White Cloud Productions and Trading Post." | David Smith
The event was a huge success, with live entertainment, strong negotiating, tasty beverages, and lots of money raised for an very good cause.
Image Credit: David Smith
[ngg_images source="galleries" container_ids="1″ display_type="photocrati-nextgen_basic_thumbnails" override_thumbnail_settings="0″ thumbnail_width="240″ thumbnail_height="160″ thumbnail_crop="1″ images_per_page="20″ number_of_columns="0″ ajax_pagination="0″ show_all_in_lightbox="0″ use_imagebrowser_effect="0″ show_slideshow_link="0″ slideshow_link_text="[Show slideshow]" template="default" slug="Royal-LePage-Wolstencroft-Realty-Langley-BC-David-Smith-Realtor-Monopoly" order_by="sortorder" order_direction="ASC" returns="included" maximum_entity_count="500″]
About David Smith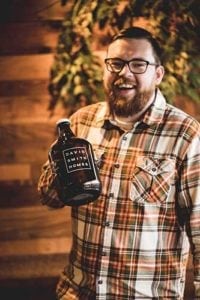 If you've met David, you know he's all about relationships. 'People over property. Always.' Moving to the Lower Mainland 10 years ago he has developed a genuine love for both the people and the place. David understands that a real estate transaction involves both the property itself and the community surrounding it.
Devoted to the local communities South of the Fraser River, David will provide you a wealth of neighbourhood specific knowledge – from the best schools and recreation facilities in Surrey, to the new restaurant or coffee house in Fort Langley.
.
Contact David
604-530-0231
778-246-4344
WAY TO GO DAVID!