The BC Real Estate Council Proposed New Rules May Not Be The Best For You
The BC Real Estate Council has proposed some new changes restricting how Realtors® are permitted to work with consumers (coming mid-June 2018). These changes, we feel, are short-sighted and create a whole litany of new problems.
The rules can be challenging to understand and so at Royal LePage Wolstencroft, we felt we could illustrate some of the possible situations that might arise to show you how you could be potentially affected with some video scenarios.
BIG thanks to White Cloud Productions and our agents/actors who volunteered.
We encourage you to engage in conversation with your Realtor® to further understand how these new rules could potentially affect you!
Leo Ronse interviewed with the Aldergrove Star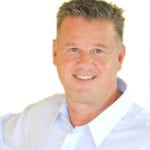 Leo Ronse was interviewed by the Aldergrove Star about the new changes set to take effect June 15th, 2018.
Many Realtors are concerned the new rules may negatively effect the buyers and sellers, as seen in our Real Estate Rules Scenario Videos.
We encourage everyone to go to Change.Org and sign their petition to slow or stop the Real Estate changes.
"Requiring licensees [realtors] to walk away from these clients at their time of greatest need and emotional pressure – during the offer and negotiation – does these clients a great disservice, eliminates choice, and trivializes their relationship with their agent, which has developed over weeks, months and often years." – Leo Ronse
Read full article here: https://www.aldergrovestar.com/…/realtors-reject-regulation…
What Can You Do?
Sign This Petition: Change.Org
Write your MLA and ask that they slow down the implementation of these HUGE changes. Find their contact info here: https://www.leg.bc.ca/Pages/BCLASS-Search-Community.aspx?PlaceFirstLetter=A&
Share This Facebook Post:
.

.
Thank You for sharing this post and helping us spread the word 🙂