At Royal LePage Wolstencroft we strongly believe in building a community within our office and creating opportunities for agents to share ideas and collaborate. Back in December, we were pleased to offer our 'floor' to David Smith for a session he presented on Goal Setting. Today, David is sharing a little about himself, his journey and the goal setting strategy that has transformed his life and business.
'I have teared up at more possessions than my clients have. I'm invested in this whole real estate thing! I genuinely love the opportunity to serve people in meeting their real estate needs. Now, someone pass me a Kleenex.'
1. Give us a brief background on your career in Real Estate.

For some reason I thought launching a real estate business after the most challenging season of my life was a great idea! That reality led to a real 'sink or swim' situation, and thanks to the support of my wonderful clients, thankfully I learned to swim. Since day one I've lived out my motto 'people over property, always', ensuring my clients are always the priority. I've also built the business around advocating for others, including local charities and businesses. Contributing to their success has been a real joy in my life. The other unique component to what I've focused on is 'property in community', featuring not just the home but the neighbourhood in all of our marketing. The approach I've taken has led to awards in every category, from professionalism and sales, all the way through to international awards for my influence in the real estate industry and our listing videos.
2. Describe yourself in just three words

Passionate. Empathetic. Fun.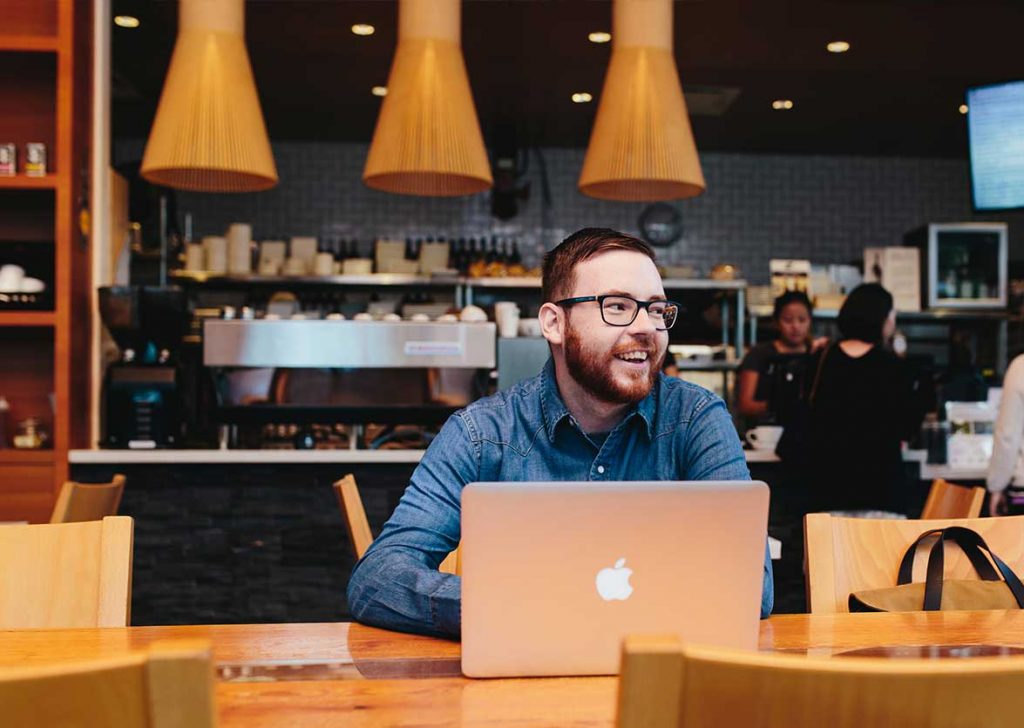 3. How has goal setting impacted your life – personally and in your career?

Frankly, I think goal setting saved my family and maybe even my life. When I entered real estate we were really in dire straits and the business simply had to work. We'd been through a season of losing everything, putting immense pressure on all of us. Goal setting allowed me to identify exactly what I had to do to hold it all together and to begin the process of setting us on solid ground again. That first year my goals were exclusively business related, that had to be the focus in that season, and they were simple – 25 transactions in my first year. On December 28th of that year, my birthday, I removed subjects on the final of those 25 deals. From there, I've used a more holistic approach, having goals for my life, including family, personal, and business – with similar levels of success.

4. What are some of your practices for goal setting and goal tracking?

This is hard to summarize in a paragraph, and overwhelming for some, but it's the culmination of years of tweaking what works for me. I start with a '1-3-5 Plan'; one main goal; three priorities to meet that goal; and five strategies for each priority. From there I make action items and build them into my google calendar. I also make a spreadsheet that on a weekly basis records my performance in relation to those goals. For example, my 2018 goal was to restore balance between business, family, and health; my family priority was to 'create love and restore peace', my strategies included 'weekly date nights', 'walk the kids to school twice a week', 'family dinner five times a week', 'involvement at bedtime five times a week'. As the year went on I recorded first on google calendar whether or not I did these things successfully and then weekly input that into my spreadsheet. I could track whether or not I was achieving my goal using these very simple metrics. Over a period of months, each of these intentional steps helped me achieve that goal of restoring balance again in my life.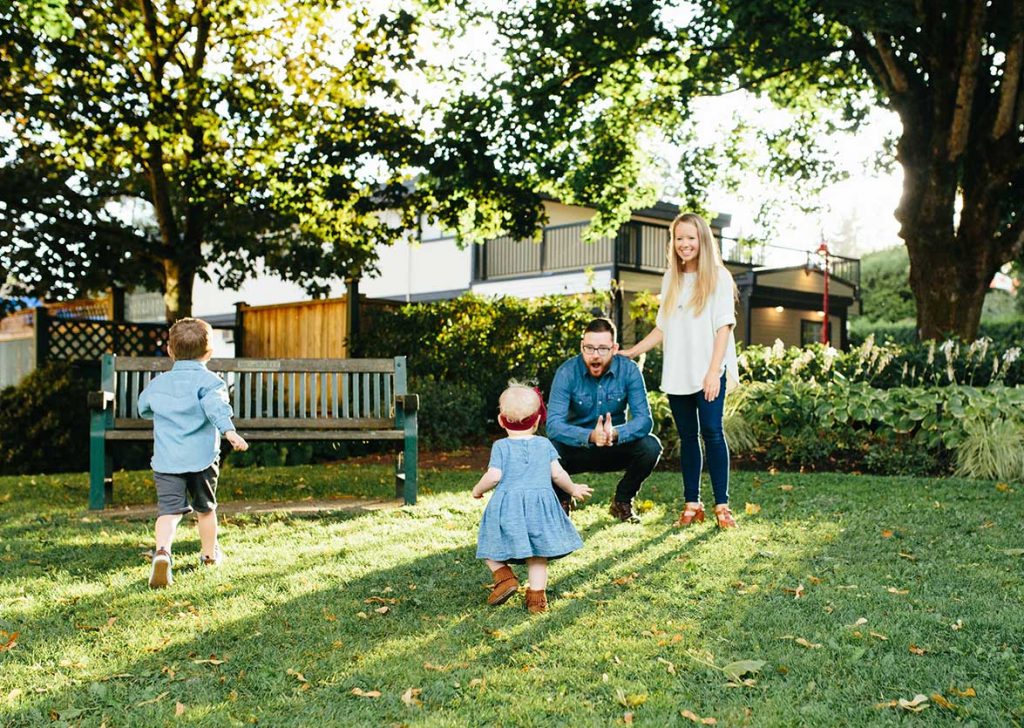 5. Where do you think that people go wrong in setting goals?

I think the problems arise more often in the tracking rather than the setting. Setting is relatively easy, make the goals attainable (or at least close), measurable, and with real thoughtfulness about how they relate to each other (i.e. you will struggle to quadruple your business and also workout seven days a week.)
It's the tracking that most people fail in, in fact, I'd make that a goal – 'track what I'm doing!' If you aren't able to track how successful you are, and potentially reward yourself for success or kick your own butt for failure, then how will you persevere when it gets challenging (as it will). Start with a solid calendar system, absolutely use it for scheduling, but you have to begin using it for recording too. Then weekly you can revisit your last seven days and evaluate your success.

6. What are your thoughts on setting New Years Resoutions vs. Goal Setting?

A lot of people toss New Years Resolutions out, like the proverbial baby with the bathwater, because they have either experienced or witnessed the enormous failure rate. I don't think this is entirely fair toward New Years Resolutions though, it's not their fault that we get overexcited and don't build systems to maintain habits. So, I actually don't set that against each other. New Years is a fantastic time to set goals, we're thinking about the year past and preparing for the year to come. Call them 'resolutions' or 'goals', call them whatever you want, but build a proper tracking system and you can't go wrong. To help you build a solid system, I advise starting in Early November, to at least begin developing a sustainable system, and tweak it as you get closer to the New Year. Don't worry if you've already messed up though, it's better to start today than wait for 2020!

7. What is something that you are excited about for 2019?

The final piece of the puzzle for us recovering from that catastrophic season in our lives a few years ago will be to purchase our own home again. The business is flourishing, our family is united by our love for one another and others, my health is improving, our debt is paid off, but we still don't have a place to truly call 'home.' In having to reenter the rental market, we are keenly aware of those challenges, especially having children in school. It's hard to put down roots when you may have to move in two months at the whim of your landlord. We're facing the same struggle as most young families in the Lower Mainland, saving a down payment for a single family home is extremely challenging, but my hope is that I'll be able to do that for our family this year – with the support of my loyal clients and friends. It doesn't have to be a fancy home, in fact, I know it won't be, but just the thought of turning the key to that door and welcoming them home is an overwhelming one, in the most beautiful sense.

8. Funny Realtor® Moment?

Pretty much every shoot with my friend Jeremy Pue from White Cloud Productions. We always have a great time finding the highlights of the home and the community, which has led to many laughs and even an international award for our listing videos. Check out the bloopers from just one shoot below:
https://www.youtube.com/watch?v=m9ATC2xpN_E
9. Life outside of Real Estate…

Between the business and family there isn't room for much else, but that's just fine because my focus has really been on my wife and young children. As much as I believe I'm a very strong Realtor, there are other excellent real estate professionals out there; there will never be another 'Daddy' to my kids or husband to my lovely wife. Playing soccer with our oldest, snuggles with our daughter, and nonsensical conversations with our baby can never be replaced. My business goal last year was to double the business and work 75% of the time I did the year prior – the business more than doubled and I was only 3% away from hitting that time goal. For every 2 hours on the business, I managed to spend 1 hour with the family, that's a huge win in my books.

10. Quote you live by?

'People over property, always.' 
To reach out to david visit him:
Facebook: https://facebook.com/davidsmithhomes
Instagram: https://instagram.com/davidsmithhomes
Web: www.davidsmithhomes.ca