After spending so much time at home, you want — you need! — a backyard getaway, not a bootcamp that's all about mowing, weeding, and raking.
Time for a second honeymoon with these ideas that'll turn your labor-loving yard into a leisure-loving one. Some will even enhance your home's value. Others, at least, won't ding it. (You definitely don't want to do that.)
Let the backyard oasis begin with these ideas:
#1 Al-Fresco Dining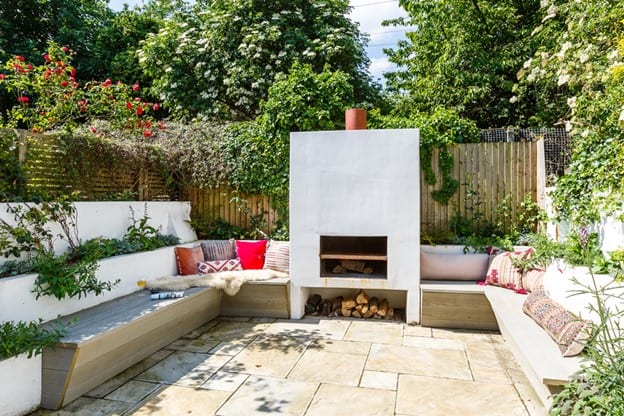 Ample, built-in seating and wood-fired pizza on-demand. And while wood-fired ovens are famous for pizza, this isn't a one-note investment: You can serve up any meat, veggie, or bread — making this a full-on outdoor oven. Low-maintenance hardscaping means you can focus on your party, instead of mowing grass.
#2 An Outdoor Room Just for Leisure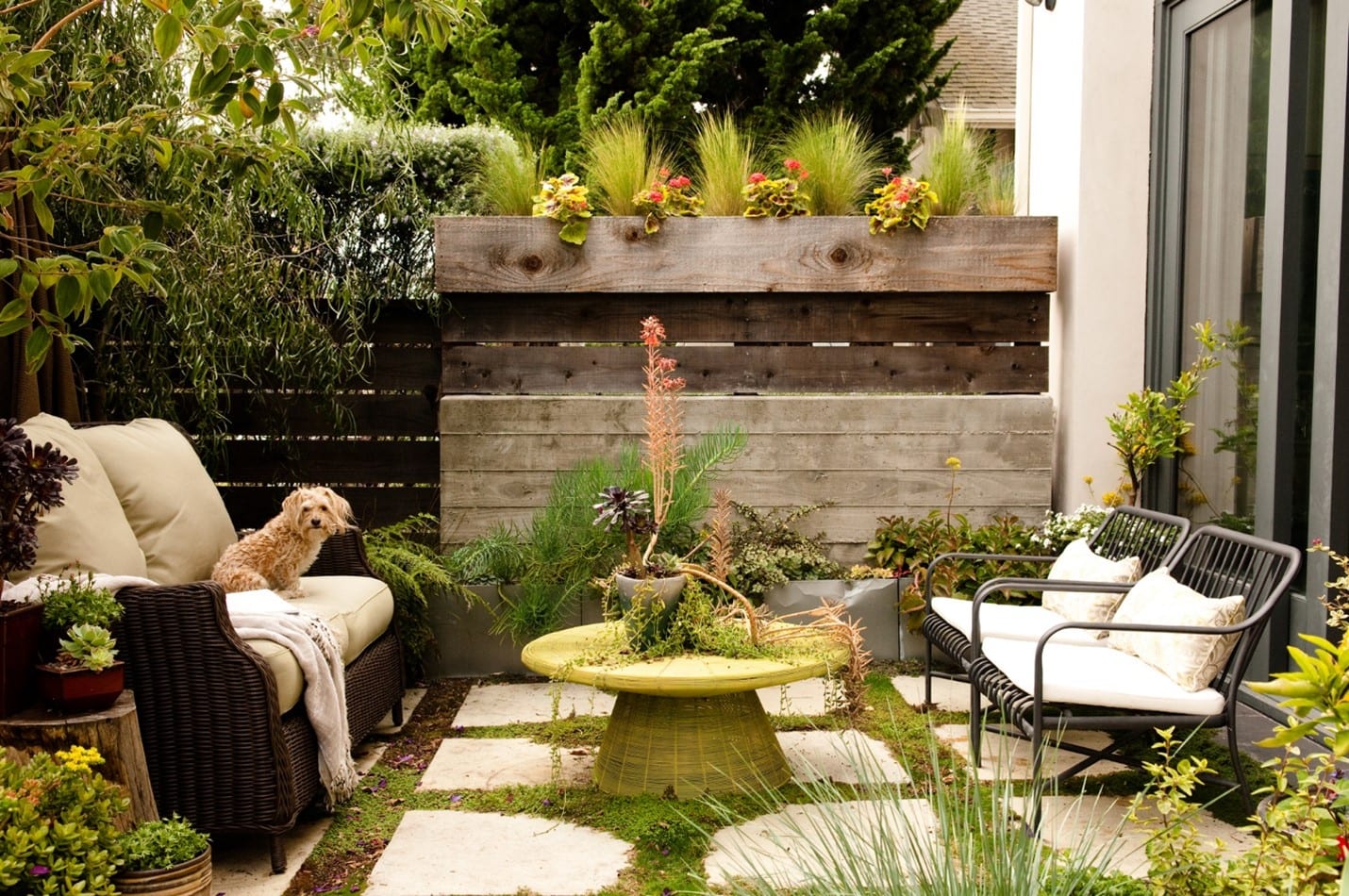 Spend Saturday afternoon napping in your outdoor space — not laboring over it. Easy-care plants look lush with minimal intervention, including ground cover and stone to replace grass.
Install horizontal privacy fencing, and you're ready for one legendary siesta (adorable dog recommended, but not required).
#3 A Yard for Playing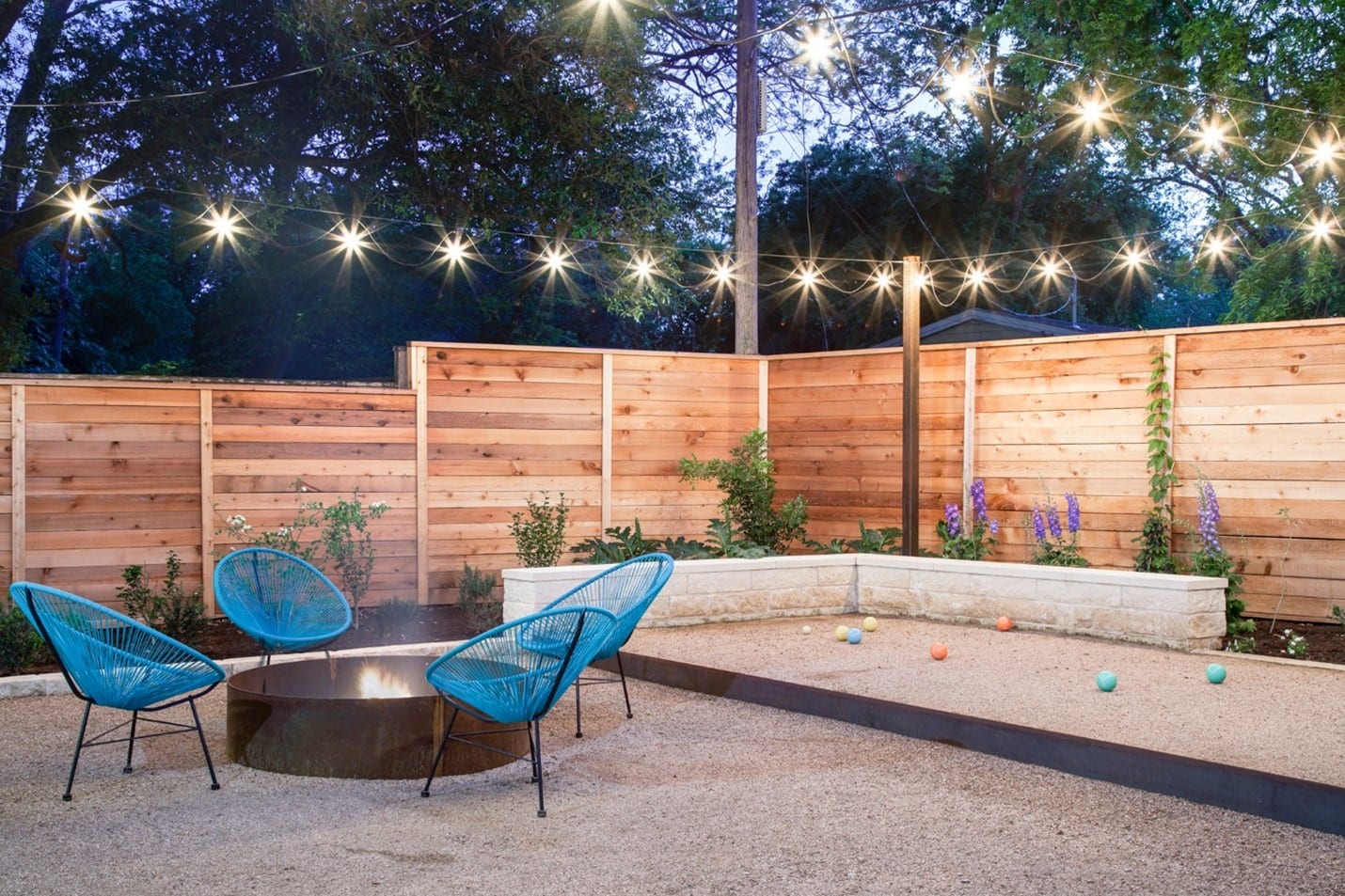 You don't have to give up playing in the backyard just because you're an adult. Make your yard a grown-up rec center with a fire pit and bocce ball court (or cornhole, ladder ball, even giant Jenga).
Wood-paneled privacy fencing elevates the adults-only aesthetic, and low-maintenance gravel keeps the focus on fun instead of maintenance.
#4 A Me-Only Retreat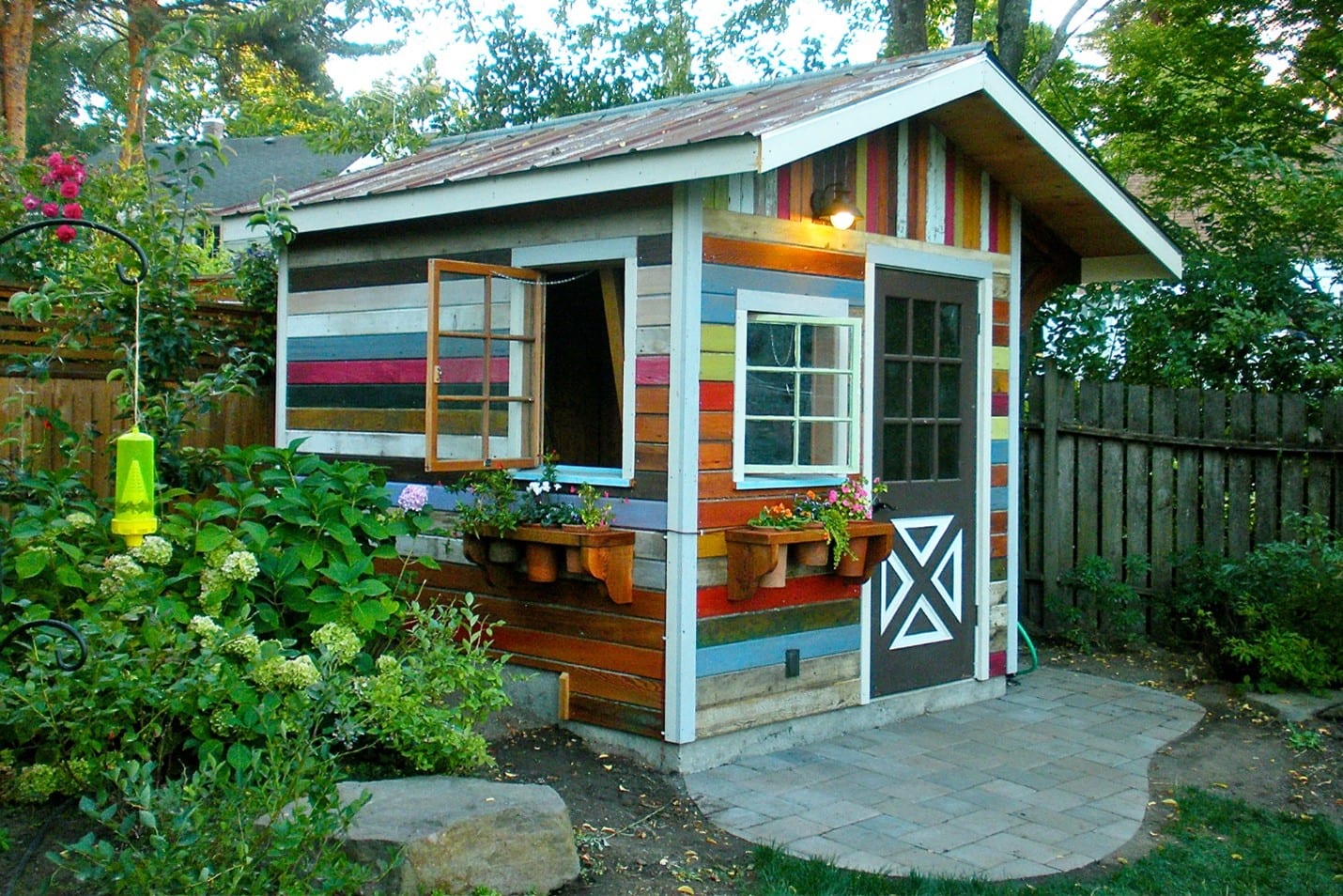 A Malibu spa day may not fit into your schedule (or budget) this year, but stealing away to this hideaway for 30 minutes at a time can be easily penciled in. Now where's the "Do not disturb" sign?
#5 An Epic Slide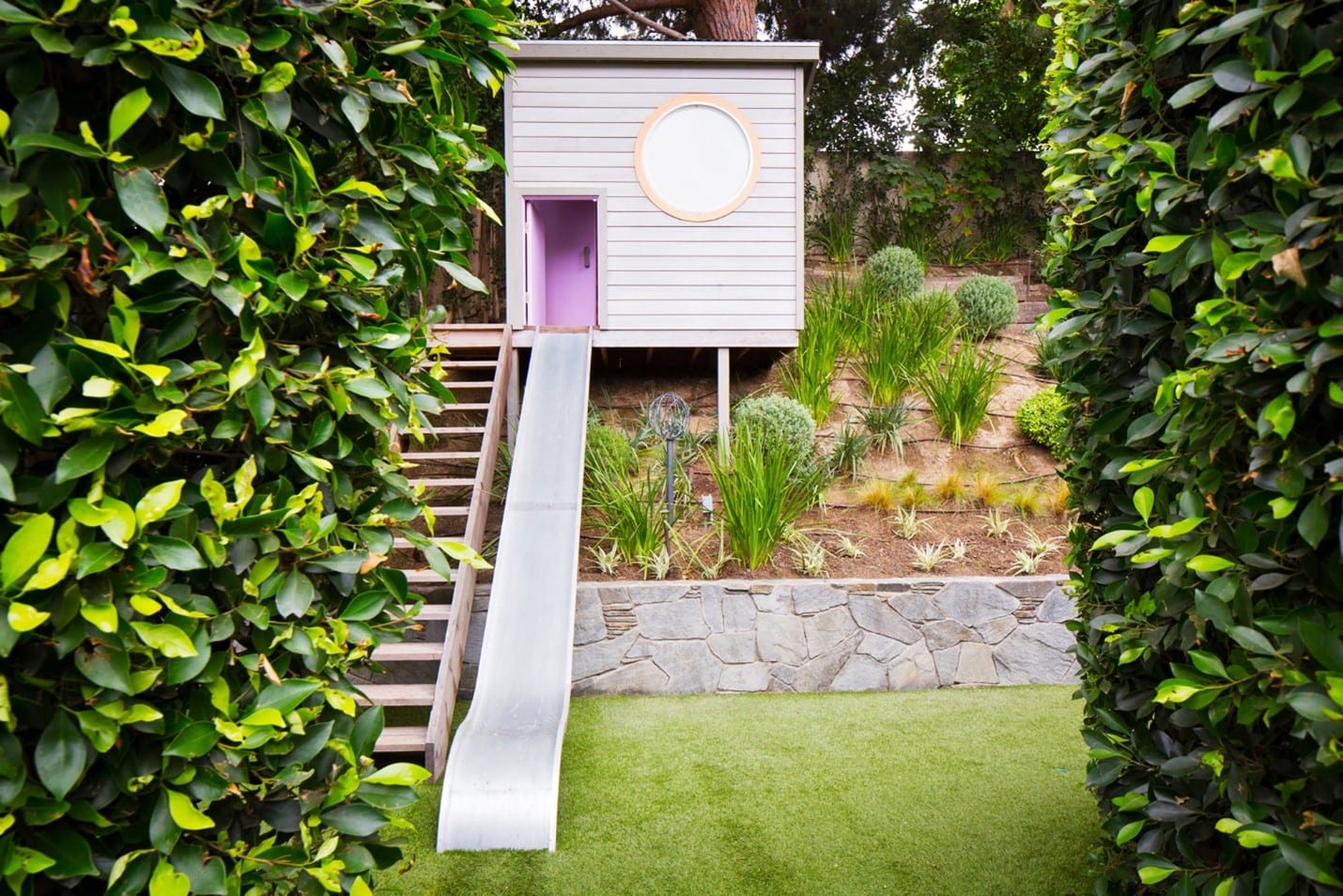 Jack up a playhouse with a slide that makes their friends go "Whoa." And while they're spending a few hours running up the stairs (or climbing up a cargo net) and racing down the slide, you get some much-deserved "me" time.
#6 Lighting for After Dark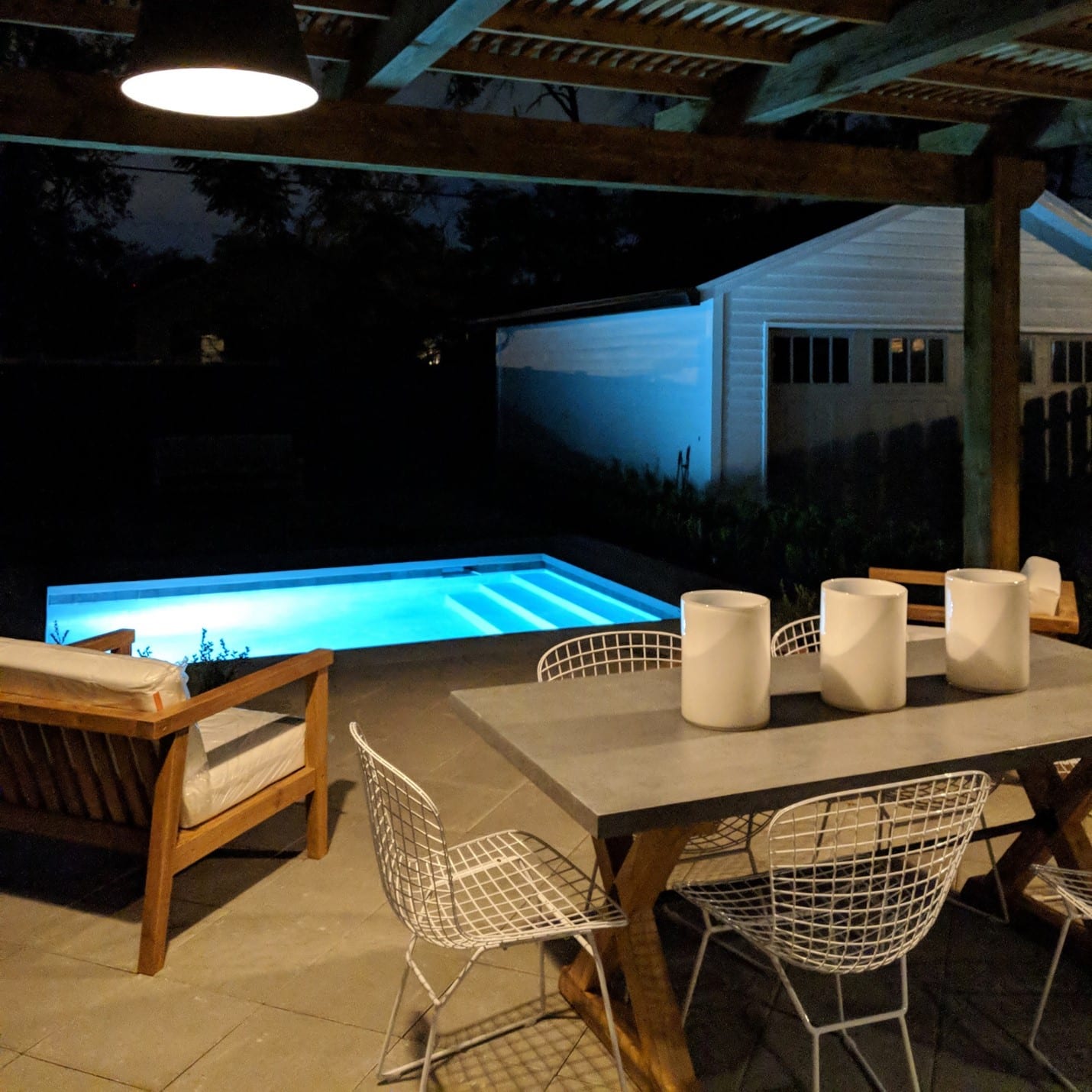 Do resorts shut down at dusk? They do not. To make your backyard an all-hours destination, incorporate outdoor lighting into your vision. Forget tiki torches; opt for permanent overhead, task, and mood lighting — just like you would indoors. Efficient solar and LED lights are great for outdoors. With the right glow, you can squeeze even more hours of delight out of your backyard staycation.
Source: House Logic