As a successful Realtor® here at Wolstencroft, Kristy Masaro attributes implementing systems into her business to her success. After seeing rapid growth in her business, she quickly learned that she would need to find a way to effectively produce her systems on an easy to use platform to ensure she stayed organized. Trello has been the answer for Kristy's business, and on January 15th, she hosted a Peer-To-Peer session in our office to educate fellow agents on Trello and walk through ways that ways that it can benefit people both in life and business.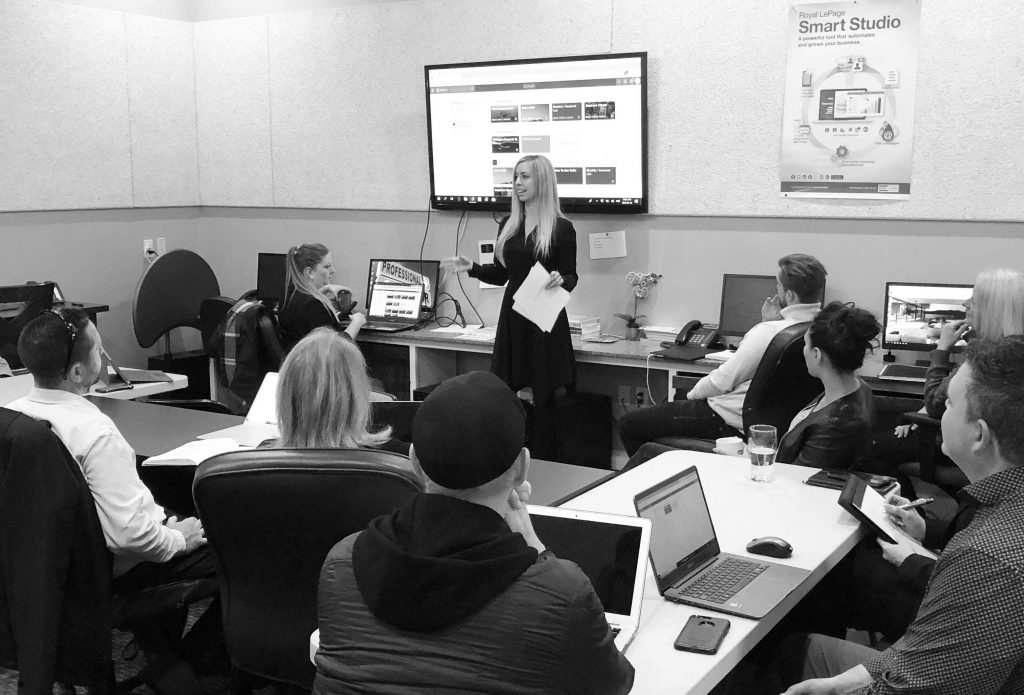 ---

1. Give us a brief background on your career in Real Estate and why you love Royal LePage Wolstencroft. I am five years young into my career in real estate, and it is undoubtedly the best job in the world. After starting my career in a different brokerage, I am an advocate of our office's ability to run a successful brokerage from the phones to the continuous education and protection provided.

---

2. Describe yourself in just three words: Impatient. Direct. Ethical. Rebellious (just kidding).
---

3. What is Trello? Trello is a free online platform with the ability to allow the user to organize and structure any business with main purpose to keep production levels high and maintain flexibility. Trello is best defined as a task management app that gives you a visual overview of what is being worked on and who is working on it.
---

4. How has Trello impacted your business? Trello allows me to create a platform in which I can develop step-by-step Real Estate systems to ensure each and every client has a great experience. Trello has allowed me to effectively communicate what I need from my assistant and when, as it allows me to prioritize tasks for the day and check them off. The best part about Trello: It is not only free, but it is available via app or online, so it literally comes with me everywhere I go (unlike a white board affixed to an office). I can manage each client and ensure consistent accuracy and quality.
---

5. What are some of your favorite uses for Trello?Effectively communicating with my staff, creating and managing daily to do lists, guiding clients through their process, planning for future advertising, and planning client events.

---

Tell us more about Trello… As a Realtor® or professional, Trello allows you to categorize and colour code your clients, which allows your brain to fully understand the scope of your business at any given time. Each task list you create has a running percentage status which increases as you cross off each item you set for yourself. Need to take notes? No problem – the bottom has room for anything you need and is time stamped for your records.
This may all sound too good to be true, but Trello is not a CRM. Trello is a tool, and tools are only as good as your willingness to use them. If you log in, make Trello part of your daily routine, and constantly improve your systems, it will no doubt improve your ability to manage your workflow.