Happy Holidays and Merry Christmas to our friends, family and community! This certainly is going to be an unusual Christmas overall. Thankfully, things won't be this way forever, so we can dig deep to make the best of the season… with a little bit of creativity and Christmas magic!
When you start to brainstorm ideas for Christmas, there are the usual projects like baking cookies, family movie nights, game nights, and zoom get-togethers. Below are some slightly out of the box ideas that might inspire you!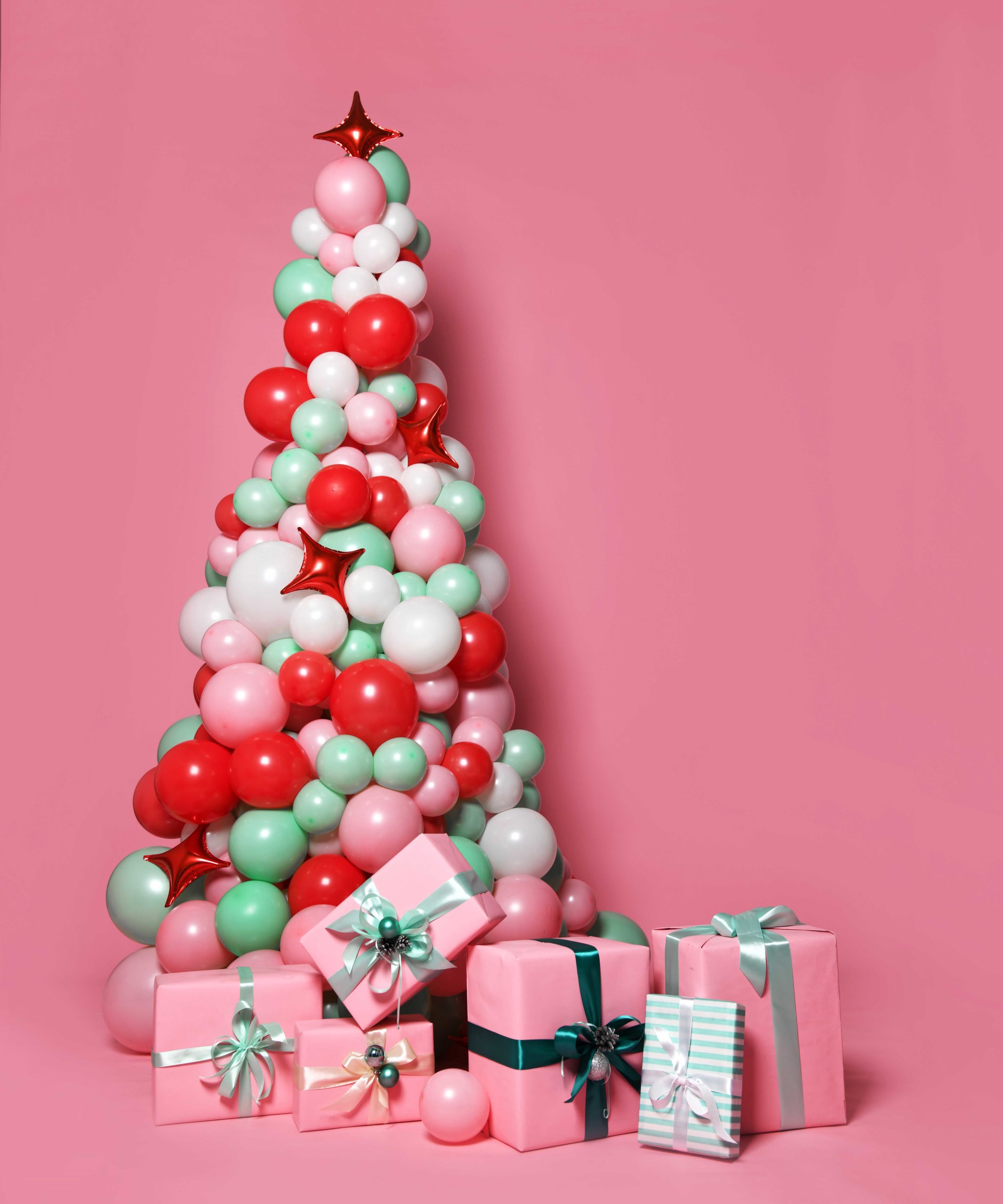 #1 Balloon Christmas
If you have kids or are close with children, you'll know that balloons are thrilling to them. Combining balloons with Christmas magic is sure to be a hit! Simply filling the room with as many balloons as you can will add fun for the kids, who are sure to have a ball jumping around in them and tossing them back and forth. You may want to try decorating the balloons by creating faces, writing festive messages on them with sharpie, or adding candy surprises inside for when they pop. The balloon idea can be taken to a whole new level for the older crowd with a balloon challenge to create a more grand display like this tree. Post photos online of the creations and let your friends and family vote. Or, go head-to-head over a zoom party!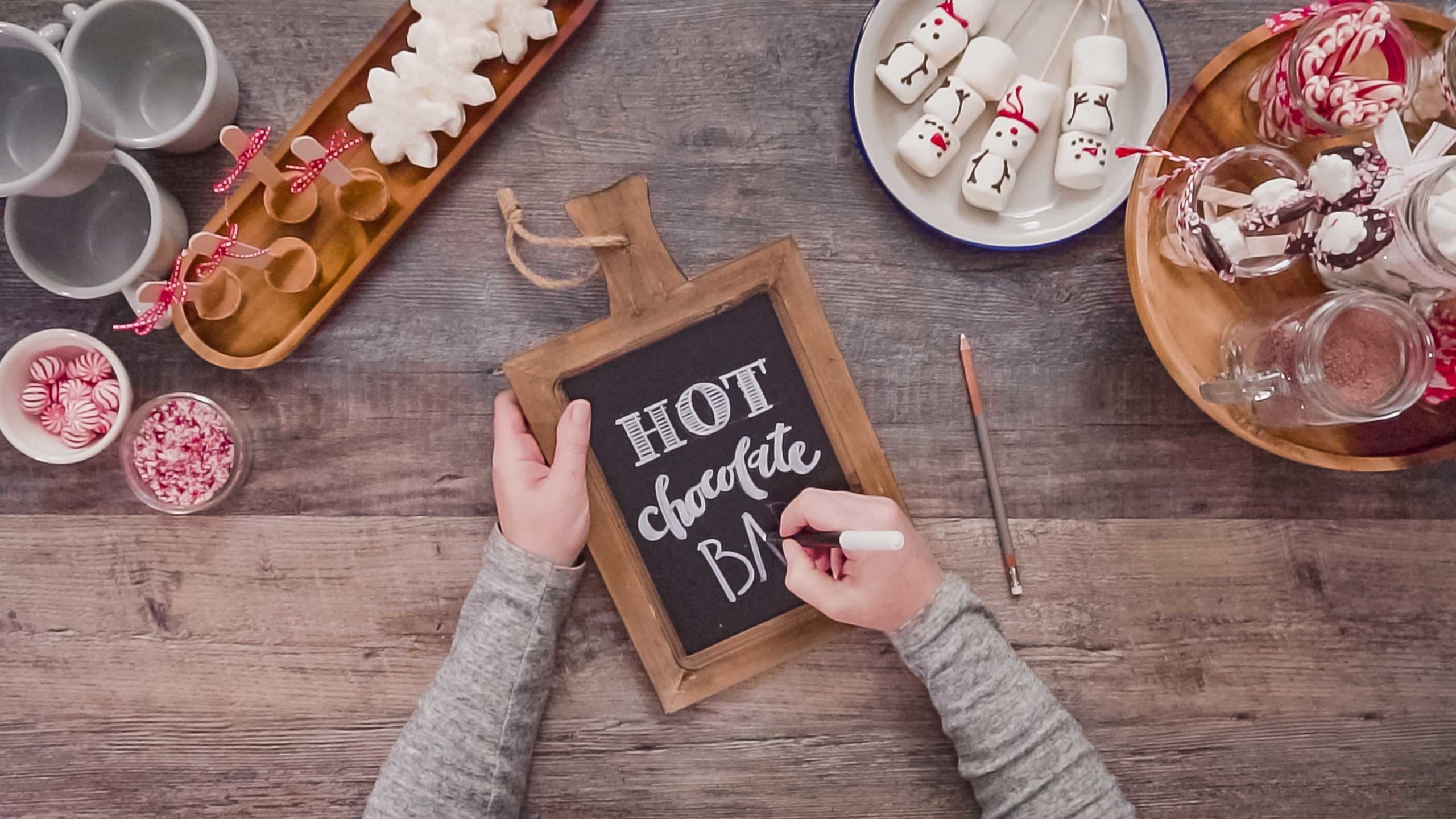 #2 Hot Chocolate Bar & Christmas Light Tour
Who doesn't love hot chocolate? Why not create an over-the-top hot chocolate bar for your family to enjoy. Get out the big mugs for this one… and add lots of whipped cream, fun garnish options and candy. Make sure to take a photo of your creations! Then, take it to the streets for a festive holiday light drive or walk around your neighbourhood to enjoy the lights while sipping!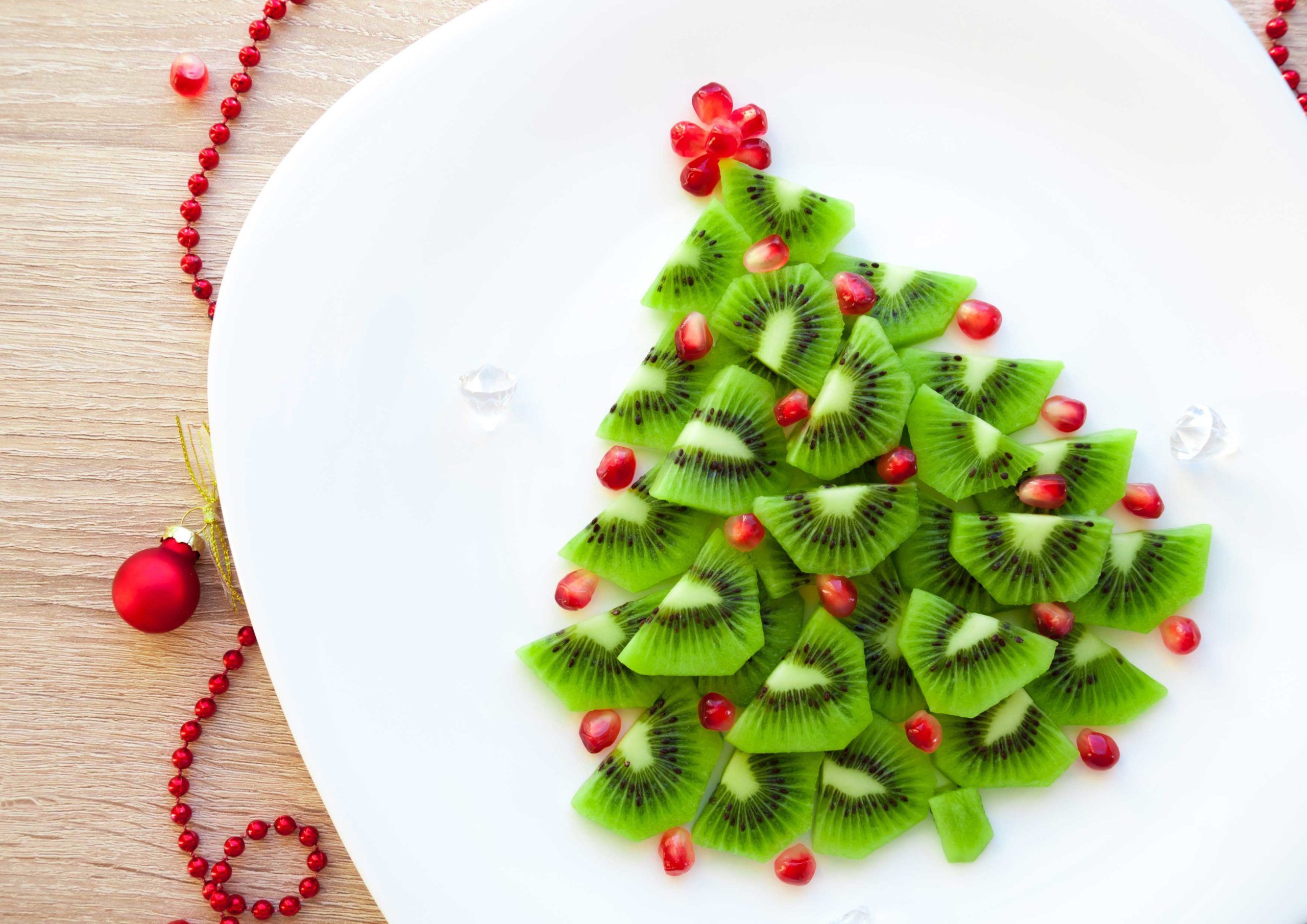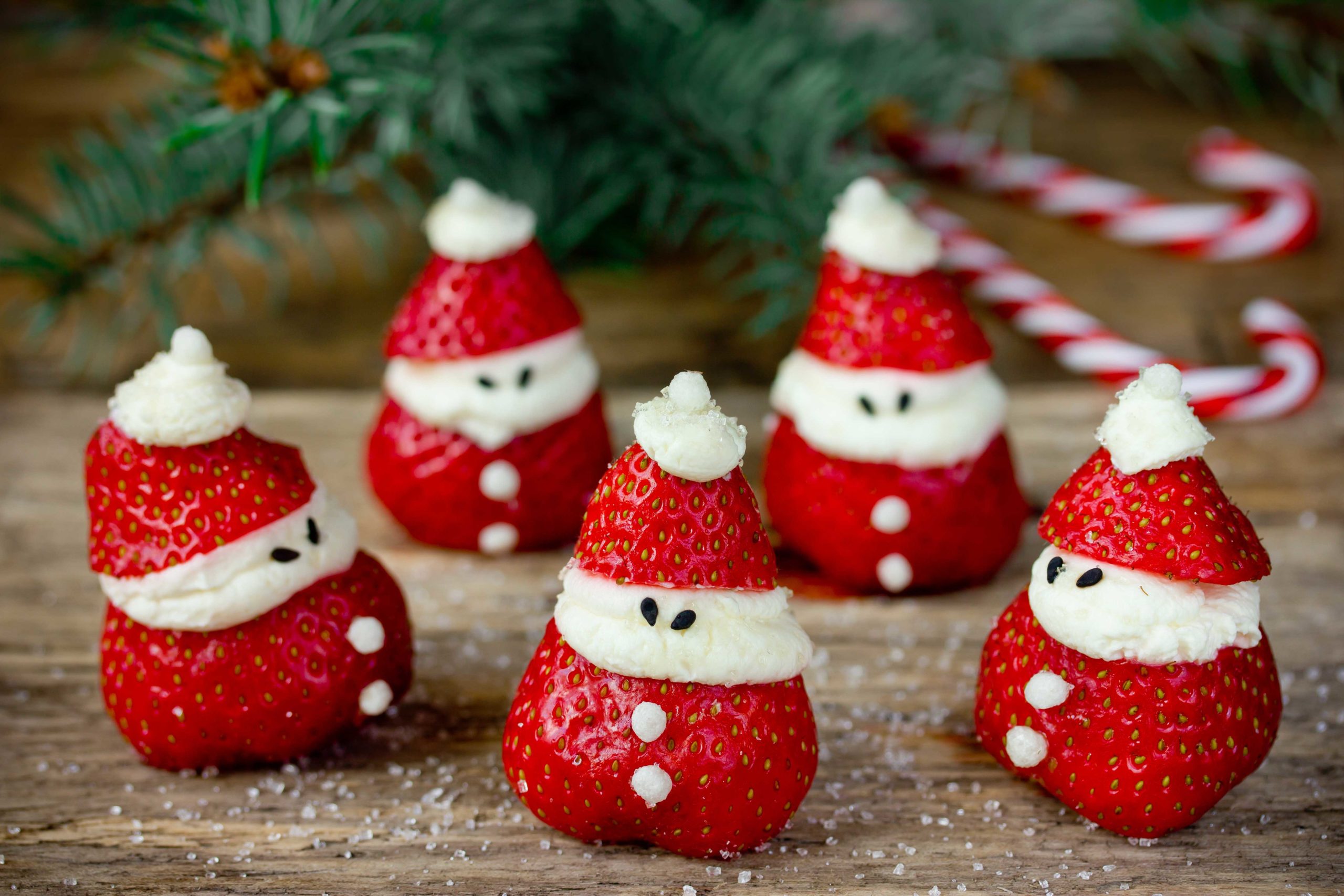 #3 Healthy/Healthier Holiday Treats
We all should know that calories don't count at Christmastime… but it's still nice to keep things in check by providing your kids with some nourishing options. What if you took that same zest that you all brought to your gingerbread house game, and used it to create some festive fruit (or vegetable) displays like the ones above! Round up all of the juicy red and green fruit 'n veg and get to work creating a snack that will dazzle. Who knows? Maybe Santa will even trade in his cookies this year for one of these tasty treats?!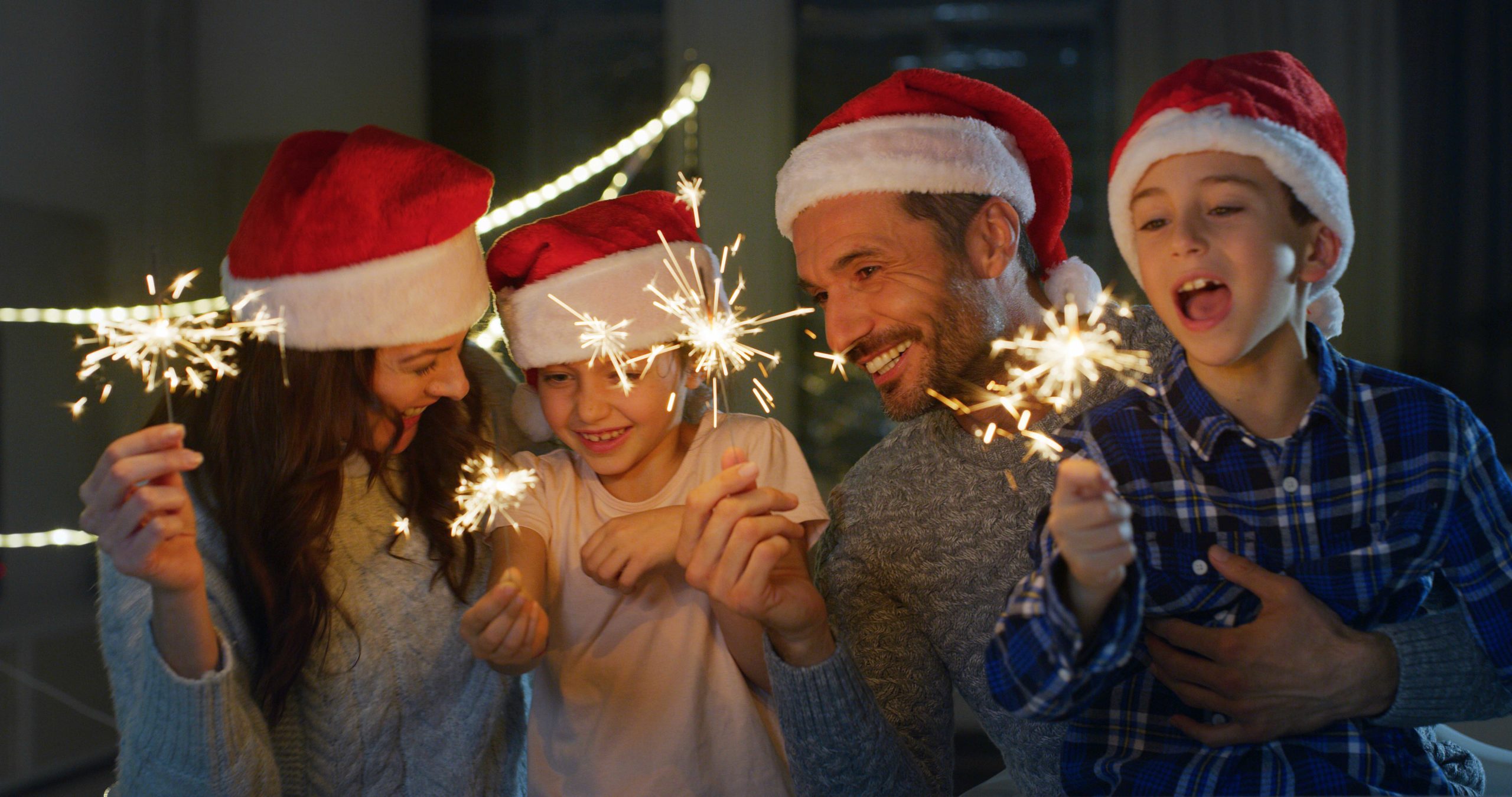 #4 An Evening of Music
Do you have someone in the family who can play an instrument? If not, get on a FaceTime with someone who does! (Or create a playlist of all of your favourite carols old and new.) Make this evening a screen-free time for quality family fun. You may even want to write out the words to some of your favourite songs on posterboard, just like a school christmas concert! Have a fire burning in the fireplace, or the fireplace on TV and make it a night of joy. Just add eggnog and some sparklers for the encore!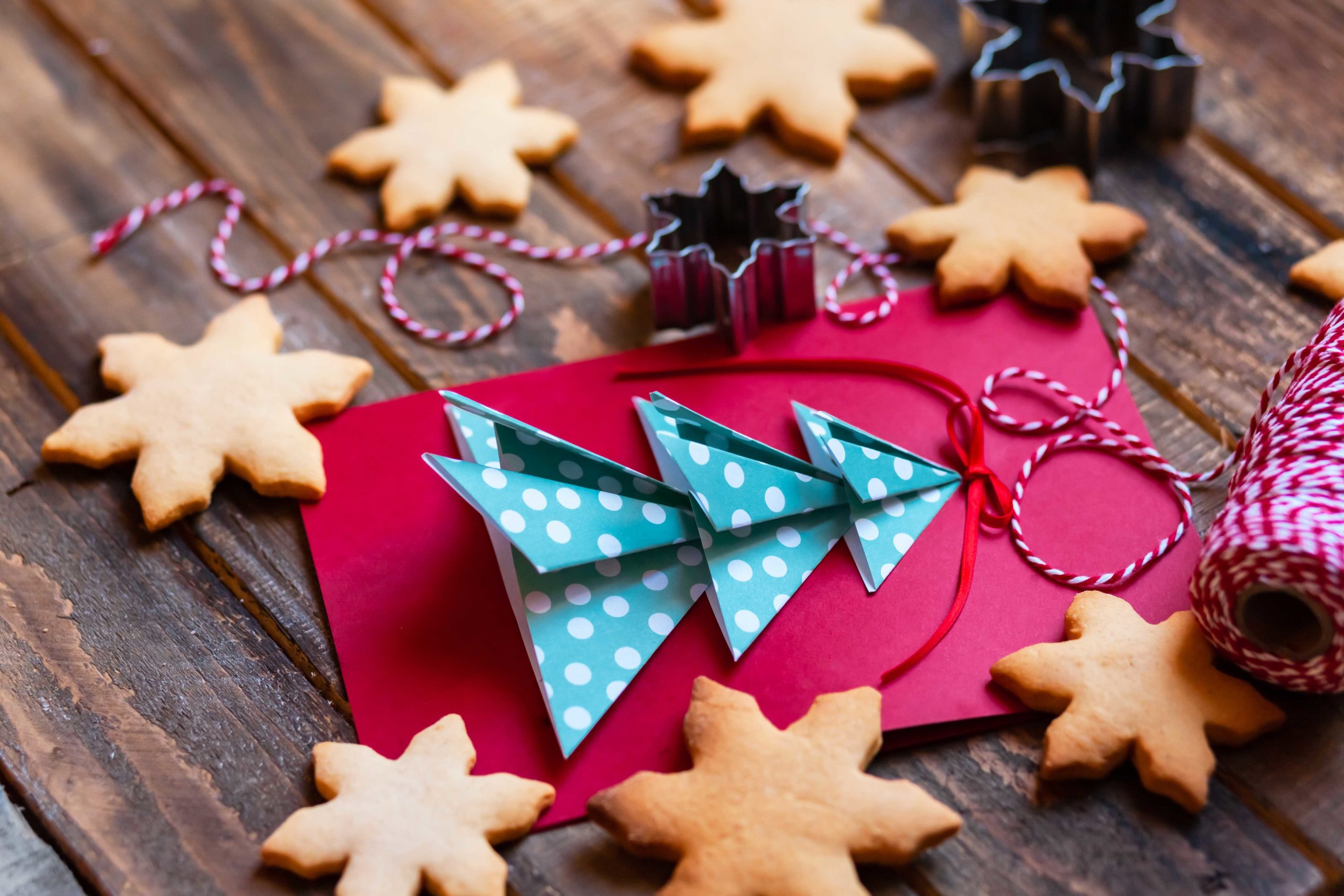 #5 Homemade Christmas Cards
Stock up on construction and scrapbook paper and lay out all of the supplies on the dining room table for an afternoon or evening of creativity!
#6 Uplevel the Gifts
They say that good things come in small packages… but these gifts are almost too fun to open! This year, skip the expensive wrapping paper and opt for a roll of good old brown, craft paper. We love the idea of dressing up the boxes as Santa and Rudolph… and a red nose on anything increases it's cuteness by 100%!