Who doesn't love getting their hands a little dirty while showing off your pumpkin carving skills? There's just something that makes us feel like a kid again while we're elbow deep in pumpkin guts. This year, forget about the same old carvings you've been doing year after year and try something new and creative. We're showcasing a few of our favorite ways to get creative this season, take a look.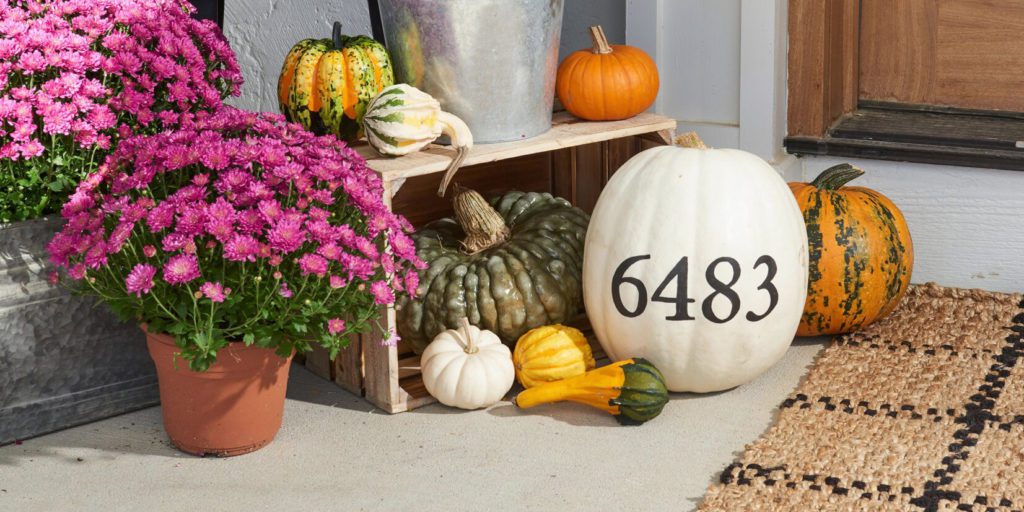 Welcome Pumpkins:
Welcome your guest with these low-key pumpkins. Paint or stencil your name or house numbers on each pumpkin for a simple but fun touch to your porch design.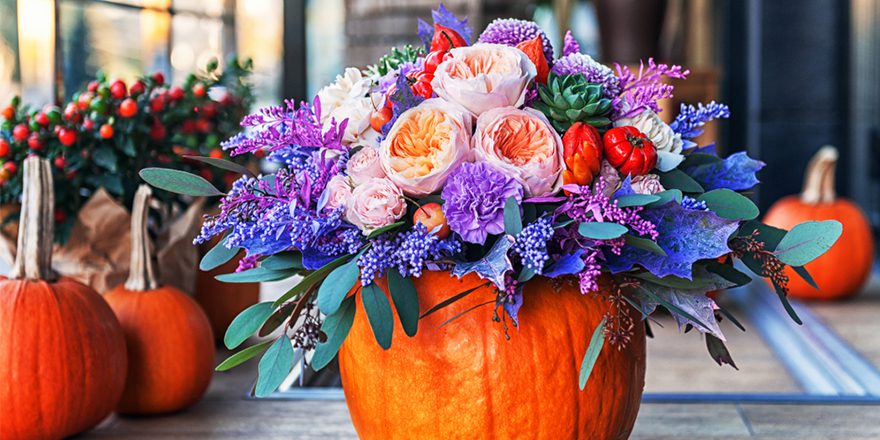 Pumpkin Flower Vase:
This is a great way to bring the outdoors in. Hallow out your pumpkin and create a deep hole from the top. Slide in a plastic cup or small vase that fits well inside. Fill the cup with water and add your flower arrangement.
**If you want to add some extra flare, spray your pumpkin with metallic spray paint.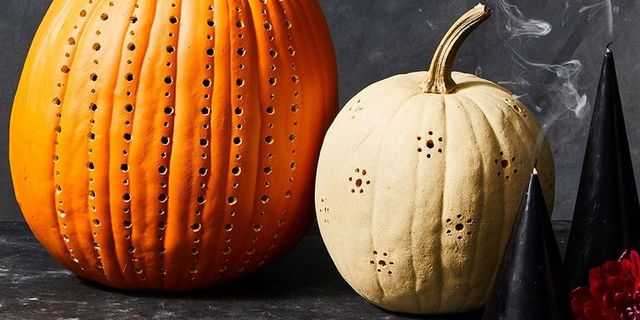 Drilled Pattern
Start by carving and cleaning out your pumpkin. Use a piece of paper to draw a pattern that you like or print a design template to lay on your pumpkin. Use a toothpick or awl to poke holes as a guide to where you need to drill. Finally, use whatever drill bits you'd like and get drilling.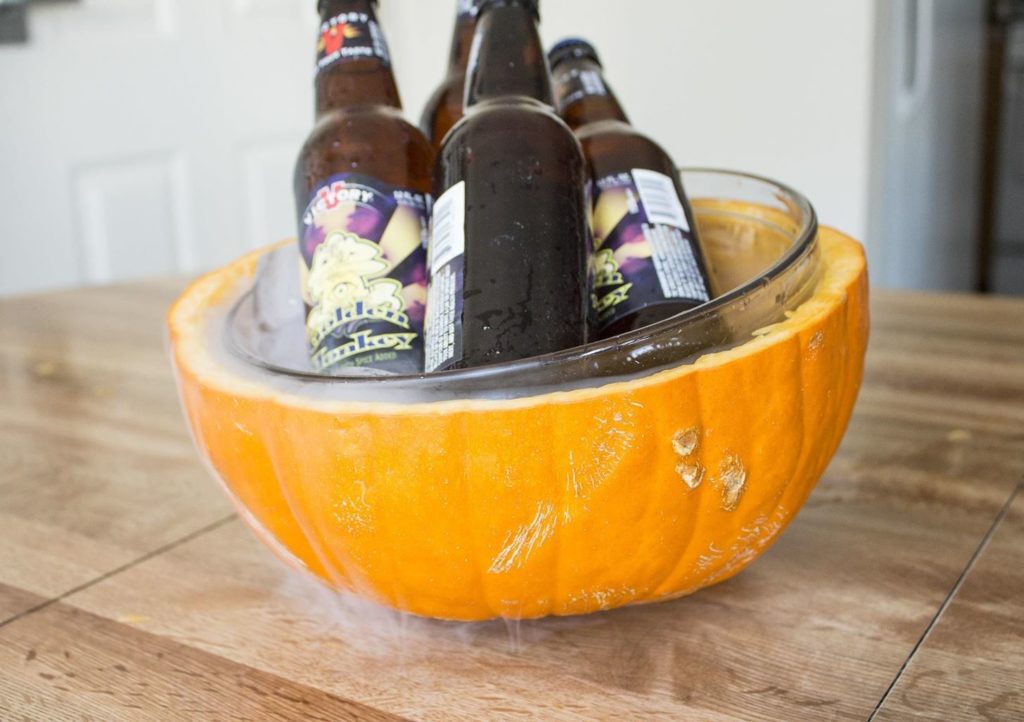 Pumpkin Bowl
Cut a large pumpkin in half and scoop the insides out of the bottom portion. Fill with ice and decorate it with faux spiders, and you've got the spookiest drink display on the block.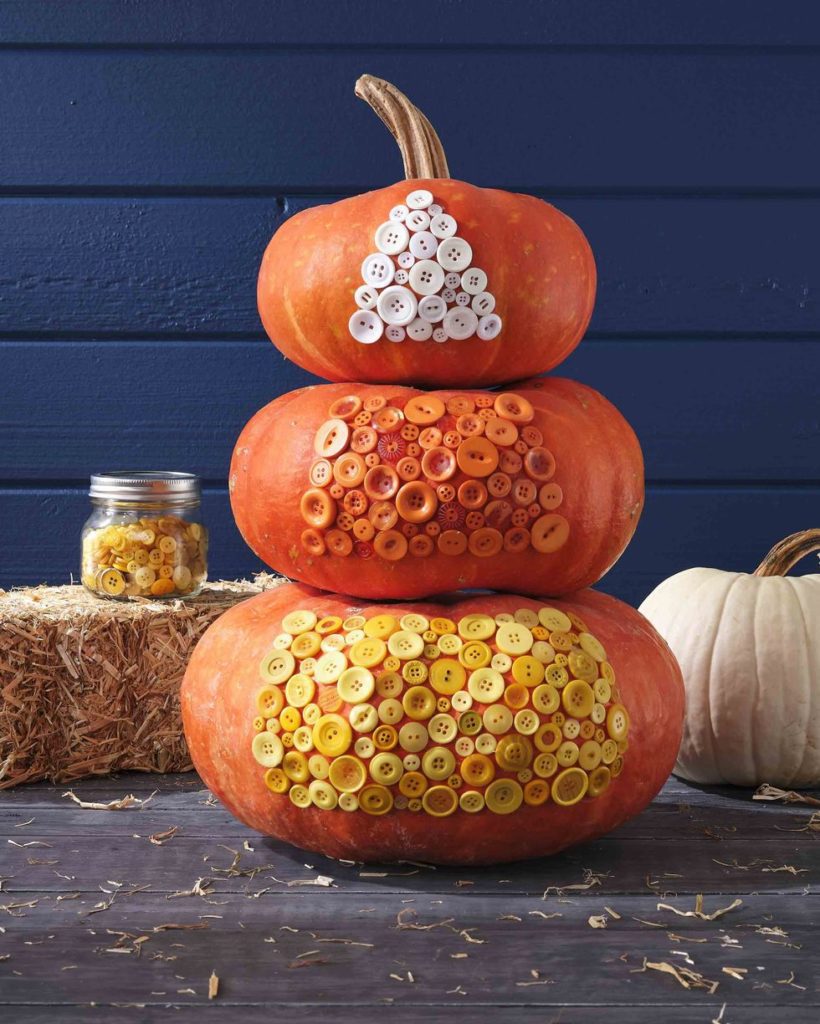 Button Pumpkins
All you need is some inspiration, a hot glue gun, and lots, and lots of buttons.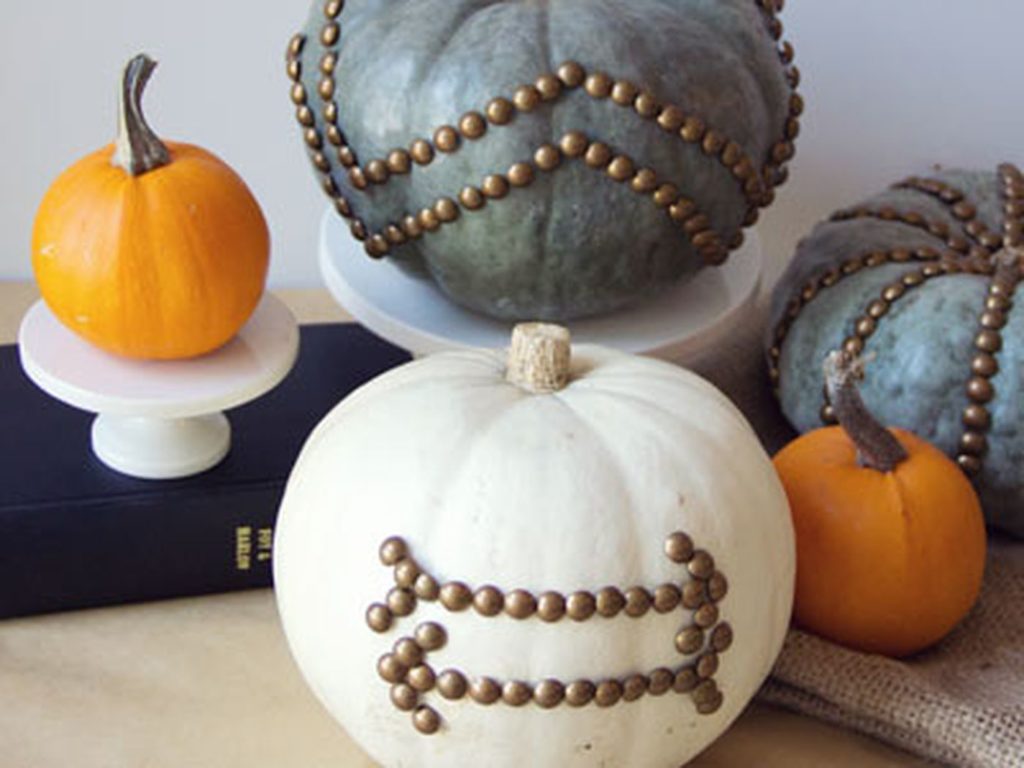 Furniture Nails
Grab the extra brass upholstery nails from your last chair makeover project and leave the hammer behind. Simply push the nails into the pumpkins' surfaces to create interesting patterns.