Every year, Christmas arrives and it's time to string up those lights. Anyone can put up Christmas lights, but we're going to give you the tips that will leave your neighbors wondering how your house looks like it's straight off a movie set.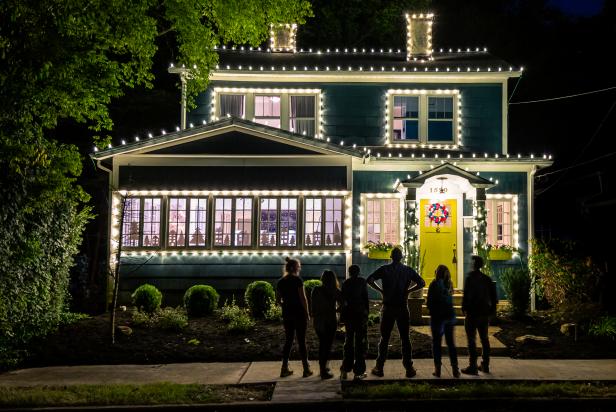 Be sure to measure your space before you buy those lights
Is there anything more frustrating than getting out the lights you just bought and realizing that you don't have nearly enough to get the job done? To avoid this common mistake, be sure to measure and determine how many feet of lights you'll actually need. You'll want to measure locations like porch columns, windows, and don't forget the distance to your nearest outdoor outlet.
Make sure those lights work
Test those lights before you just start hanging. There is nothing worst than finishing your project only to realize that your lights aren't working.
Hang those lights
Everyone has their own way that works best for them when it comes to hanging outdoor lights. However, the best way to create a fully illuminated look is to work from the top down. Universal clips for lights, are best when hanging strings to the roof, under shingles, and onto gutters. For those more difficult places, like cement or brick, using hot glue will secure your lights in place. If you're hanging garland as well, zip ties work best to secure that and power cords in place.
Finishing Touches
If you're wanting to make your life easier this season, look into purchasing an outdoor timer. You can find timers that include light sensors that will automatically turn on at dusk.