Here in BC, we regularly hunker down for a good storm or two during Fall and Winter. Yet, we're always caught off guard when the power goes out. This season, be prepared!
During an emergency or storm, you could lose important services like power, phones, and water. Having an emergency kit ready for any situation is important. You'll want to be sure to have enough supplies to get you and your pets through 72 hours or more.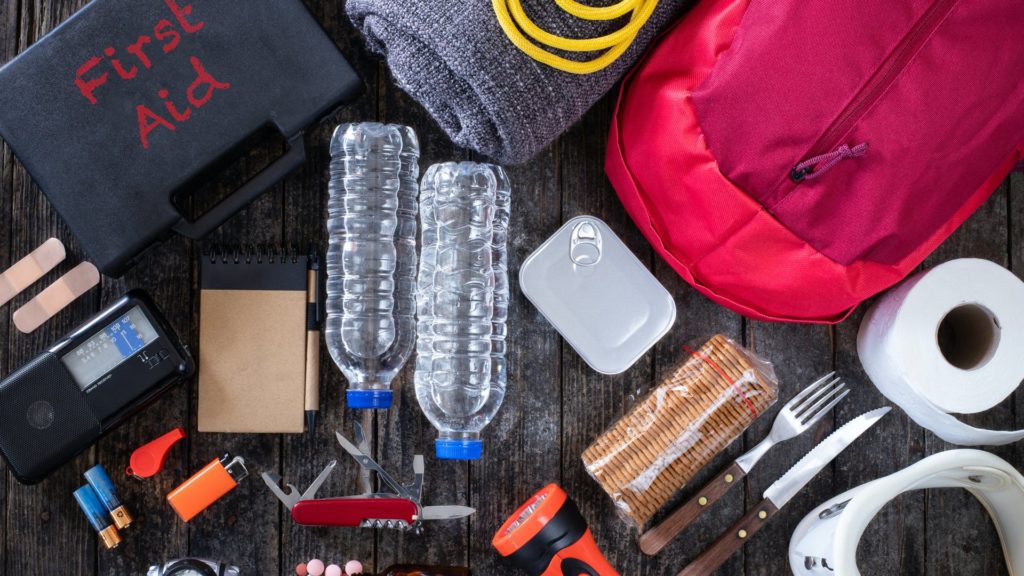 Here is a list of emergency supplies you should always have on hand.
Source: BC Government Website
Non-perishable food: minimum three-day to one-week supply, with a manual can opener
Water: four litres per person, per day for drinking and sanitation
Phone charger, battery bank or inverter
Battery-powered or hand-crank radio
Battery-powered or hand-crank flashlight
Extra batteries
First-aid kit and medications
Personal toiletries and items, such as an extra pair of glasses or contact lenses
Copy of your emergency plan
Copies of important documents, such as insurance papers and identification
Cash in small bills
Garbage bags and moist towelettes for personal sanitation
Seasonal clothing, sturdy footwear and emergency blanket
Dust masks
Whistle
Help/OK Sign (PDF): Display the appropriate side outward in your window during a disaster.
Just as important as your own emergency kit, is your pet emergency kit.
Source: City of Vancouver
Vet and vaccination records in resealable plastic bags, including contact information for your veterinarian
Up to two weeks' worth of medication, if needed
Pet first aid kit
Pet food (if you use wet food, make sure you have pop-up cans or a manual can opener)
Water
Non-spill food and water bowls
Extra collar and leash
Blankets, toys, treats
Cage, carrier or kennel
Paper towels, disinfectant, plastic bags for waste disposal
Cat litter