Sometimes you need a good DIY project to keep you busy, and who doesn't love the look of these rustic pallet walls.
Pallets are the ultimate useful item for anyone serious about DIY. Plenty of people love the look of a rustic cabin or farmhouse chic. However, how can you transform your boring drywall into something you love? We found a great tutorial that will show you how to go from boring to amazing with this simple pallet project that will help you create an amazing rustic plank wall anywhere in your home.
Tutorial Source: Project Nursery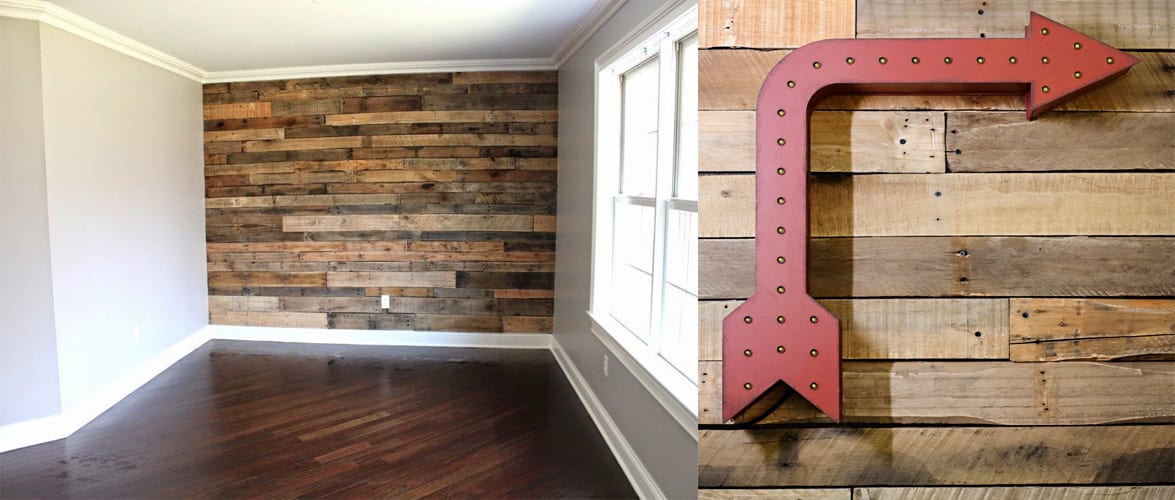 It starts with the hunt for pallets. Some places charged per pallet while others will give them away for nothing.
The beauty of this cabin-inspired look is that the more distressed and wrecked the boards, the better. You will want to disassemble each pallet, remove any nails and sand down the boards – This part will be time consuming! For this project, we covered an 11 x 8ft wall and required 17 pallets. You must remember to account for waste because some slats will inevitably get damaged in the process.
Once the slats are stripped and sanded, it's time to prep the wall for installation. Adhere thin pieces of plywood to the wall by attaching them with wood screws directly into the studs.
Place the first pallet slat at the top, in the center of the wall. Using a drill, screw each end of the slats to the wall with two to three screws. Repeat, working from the center out, staggering each piece of wood.
Due to the unevenness of the pallet wood, not all pieces will perfectly match one another. To avoid seeing random gaps in trouble areas, simply stain the plywood behind the seams before securing a wood slat over it to disguise the gaps. The results are seamless, promise.
*A great tip: Paint the feature wall a dark color before applying the planks